. BHM's reputation as a leader in behavioral health review services provides the steady BH resources for your organization. 6 of the top 10 largest health plans entrust BHM for behavioral health peer reviews. CLICK
HERE
to learn more about how BHM helps your organization address BH opportunities.

---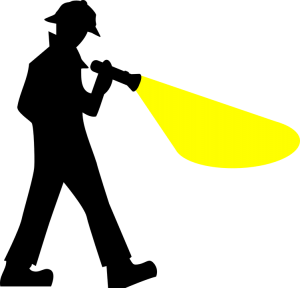 Bundle payments and value-based payment models intensify the economic impact of readmissions. Identifying the most intense factors begins the process of creating effective policies and improving care. The Daily Briefing How 2 health systems are rethinking mental health care for a value-based world, from the Advisory Board, reinforces the connections between behavioral and physical health. This gives tangible targets, like reducing behavioral health readmissions, for improving patient care and institutional  financial health.
Data from the Robert Wood Johnson Foundation show about 68 percent of behavioral health patients have a medical co-morbidity, and according to Modern Healthcare, nearly 30 percent of adults with a non-mental health medical condition also have a mental health condition. Further, research shows individuals with mental health conditions on average die 25 years younger, generally due to other untreated chronic illnesses, than those without such conditions.
"The co-occurrence of chronic illness and depression is really striking." He added, "If somebody is diagnosed with a chronic illness, they are twice as likely to have a behavioral health illness. But it's true the other way around; someone with a mental health diagnosis is more likely to have a chronic illness."
– Alexander Blount, professor of clinical psychology at Antioch University
According to the article, Addressing Behavioral Health To Improve All Health By Steven Ross Johnson, for Modern Healthcare:
Between 15 percent and 25 percent of patients with cancer suffer from co-morbid depression
Between 15 percent and 30 percent of patients with diabetes also have depression
Up to 33 percent of patients who experience a heart attack later develop depression
Those startling bits of data can lead to higher readmission rates. Readmission rates often sit high on the most watched financial metrics and can significantly impact (positively or negatively) balance sheets.
Higher Readmission Rates For Patients With Mental Health Issues
Background data collected by HealthCatalyst.com reports and attributed to Agency for Healthcare Research and Quality, hundreds of thousands of people (nationally) in need of mental healthcare seek help from local hospitals. Recently, inpatient admissions for mood disorders reached 847,000, with inpatient stays for schizophrenia, one of the most acute mental illnesses, reaching 383,000. At one time, it was estimated that 37% of individuals with disabilities and on Medicare had a serious mental disorder.
Both mood disorders and schizophrenia are associated with relatively high readmission rates, further taxing the already limited availability of inpatient mental health treatment. Within 30 days, 15 percent of patients with mood disorders are readmitted nationally, while 22.4% of patients with schizophrenia are readmitted. Across the  U.S., the average cost for the repeated hospital stay is approximately $7,200. In a Powerpoint by Molly Finnerty, The quality concern: Behavioral health inpatient readmissions, key factors influencing the rate of readmission include issues with medication management, poor outpatient follow-up and/or treatment, and comorbid substance use disorders.
Reducing Behavioral Health Readmissions
The state of New York hosted the Behavioral Health Readmissions Quality Collaborative (RQC), a collaborative effort between Greater New York Hospital Association, Healthcare Association of New York State, the Office of Mental Health (OMH), and participating hospitals with the goal of reducing behavioral health readmissions for adults. RQC shares resources, recommendations, and lessons learned from national initiatives on reducing medical readmissions through their website and report Reducing Behavioral Health Readmissions: Strategies and Lessons Learned.[email-download download_id="68025″ contact_form_id="68022″]
Site visits were conducted at hospitals with high project impact (based on mid-project analysis of impact on Medicaid data measures at 1 year after project launch), and a survey was administered to all participating hospitals. Here is some of their recommendations. For more, download Strategies and Lessons Learned.
Emergency Room (ER)
Identify high utilizers and potential readmissions (those discharged from any hospital within past 30 days), and review overall utilization patterns (e.g. PSYCKES clinical summary, Regional Health Information Organization (RHIO)).
Consultation before readmitting:
If recently discharged from same hospital, member of most recent inpatient team comes to ER to conduct in-person evaluation before disposition.

Is client status the same as last discharge?
Were prior admissions helpful?

If recently discharged from other hospital, require collateral contact with current outpatient provider and/or most recent inpatient team before disposition;
Consultation or approval by chief of psychiatry prior to readmission.
Care coordination and diversion planning during and after ER visit:
Arrange follow-up appointments and detailed discharge plan;
Identify and use higher intensity outpatient services to support diversion as needed (e.g. partial hospital, respite);
Ensure any current providers are aware of ER visit;
Make follow-up phone calls to verify adherence to treatment and medications, and to trouble-shoot;
Identify & develop care co-ordination supports for after discharge e.g. mobile crisis, Assertive Community Treatment (ACT), Health Home.
On Admission / During Inpatient Stay
"Warm Hand-Off:" Whenever possible, face-to-face meeting with receiving outpatient provider (clinician, case/care manager and/or peer) during inpatient stay or immediately upon discharge. Ideally, outpatient provider participates in a discharge planning meeting with client, caregiver, inpatient team, and has an individual meeting with client.
Assertive outreach to families/caregivers; and use caregiver meetings to support evaluation, assess family/caregiver needs, provide crisis intervention, and educate regarding after-hospital care plan.
[email-download download_id="68024″ contact_form_id="69810″]
Identify readmission/ high utilizers, and conduct in depth review or case conference: What was the last discharge plan and how well did it work? Why were they readmitted (root causes)? What can we do differently this time?  Include inpatient team, outside providers, care coordinator, residence, client and/or caregiver(s).
Integrated Dual Diagnosis Treatment: Identify & Treat co-occurring disorders e.g. screening at intake, PSYCKES review, 4-quadrant model of assessment, motivational interviewing, and referrals to providers of integrated treatment for aftercare.
Use Teach-Back method to educate patients and caregivers about the After Hospital Care Plan throughout the inpatient stay, to assess their understanding and ensure feasibility of plan. Provide anticipatory guidance: "what to watch for and what to do."
Provide discharge instructions modeled on Project RED After-Hospital Care Plan:
Arrange behavioral health (BH) and medical follow- up appointments;
Provide clear, easy-to-understand care plan including medication instructions, schedule of appointments, and contact information
Reducing behavioral health readmissions involve cooperative efforts and processes for both payers and providers. BHM's reputation as a leader in behavioral health review services provides the steady BH resources for your organization. 6 of the top 10 largest health plans entrust BHM for behavioral health peer reviews. CLICK HERE to learn more about how BHM helps your organization address BH opportunities.