---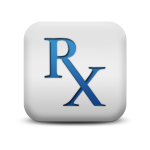 Health plans create best practices and lead with concrete strategies for preventing opioid overuse. The Association for Community Affiliated Plans (ACAP) recently issued a report detailing the innovations and best practices of its member Health Plans in their efforts to combat opioid misuse and overuse. The opioid epidemic led to an estimated 33,000 deaths and more than 300,000 emergency room visits in 2015, and recognized as a subject of intense debate on Capitol Hill and in statehouses around the country.
ACAP and its member plans have been engaged in an ongoing effort to develop and collaborate on innovative approaches to reduce and prevent prescription drug overuse, including opioid painkillers. The report builds upon the efforts of an ACAP-organized collaborative of 13 member plans to develop and implement programs targeting prescription drug misuse among the plans' enrollees, and shares key approaches to reducing opioid abuse.
Health Plans Create Best Practices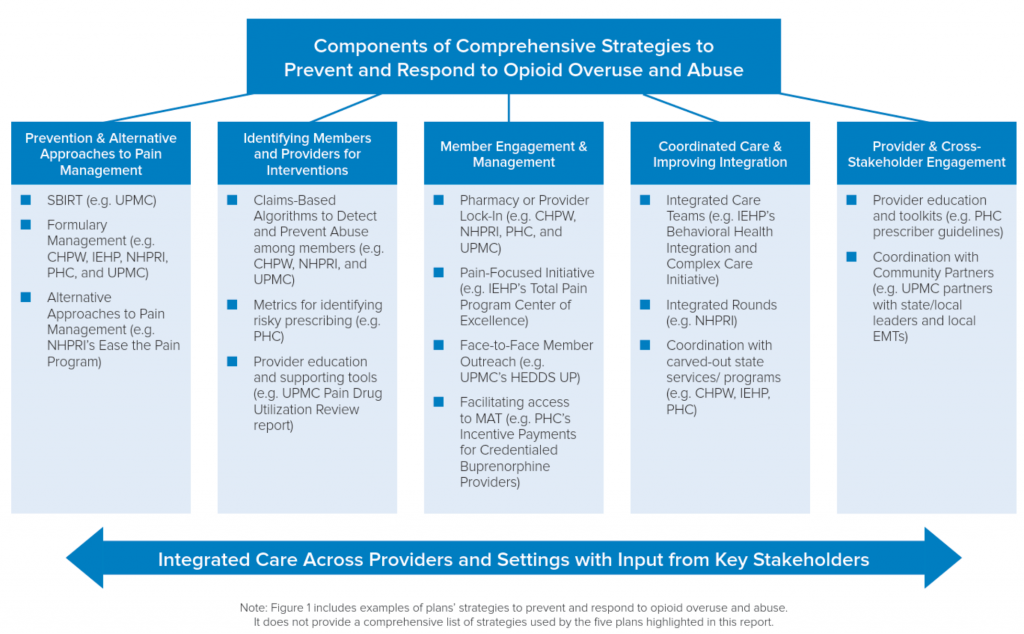 "This paper shows the many ways in which Safety Net Health Plans can leverage their unique role in the health care system to improve care for opioid addiction," said ACAP CEO Meg Murray. "They have access to data that can identify members at risk, can rapidly disseminate evidence-based best practices to providers, and as managed care plans may be able to approve alternative pain treatments that avoid opioids, such as acupuncture, that fee-for service Medicaid may not normally cover in their states."
The five profiled plans – Community Health Plan of Washington, Inland Empire Health Plan (Calif.), Partnership HealthPlan of California, Neighborhood Health Plan of Rhode Island, and UPMC for You (Pa.) – took several different approaches to preventing and addressing opioid overuse. A few examples include:
The Ease the Pain program by Neighborhood Health Plan of Rhode Island, which provides access to alternative pain management treatment, peer-to-peer outreach, and features co-managed care rounds that get physical and behavioral health providers talking to one another;
UMPC's HEDDS UP program, which identifies members with an opioid prescription and who have visited the ED five or more times within the previous six months, notifies their providers of their overutilization and engages members face-to-face to connect them to resources and support;
Inland Empire's Behavioral Health Integration and Complex Care Initiative, a partnership across 30 provider sites which targets members with multiple complex conditions (one of which must be behavioral health or substance use) for targeted outreach via a dedicated integrated care team;
Project ECHO, a partnership between Partnership HealthPlan of California and UC-Davis which provides skills training to providers who care for patients with chronic pain; and
Intensive data analysis by Community Health Plan of Washington, integrating pharmacy and medical claims data as well as the State's Emergency Department Information Exchange program, to identify members at risk and refer them for more advanced interventions.
The report comes at a time when significant cuts to Medicaid are being contemplated on Capitol Hill. "The common denominator for all these interventions is the presence of insurance, and insurance through managed care," adds Murray. "Without a strong Medicaid program for people with opioid addiction to turn to, many of the treatments and supports will fade away."
The report was prepared by CapView Strategies and funded through a grant from the Open Society Foundations. It is available at www.communityplans.net.
Health Plans create best practices and play a key leadership role in opioid and behavioral health reforms. Everyone agrees opioid abuse and dependence significantly impacts the BH trend. Click HERE and discuss how BHM's review network supports payer efforts. 6 of the 10 largest payers use BHM for BH reviews.
About ACAP
ACAP represents 60 Safety Net Health Plans, which provide health coverage to more than twenty million people in 29 states. Safety Net Health Plans serve their members through Medicaid, Medicare, the Children's Health Insurance Program (CHIP), the Marketplace and other health programs. For more information, visit www.communityplans.net.