CLICK
HERE
 and let us discuss how BHMplays an important role in payment review processes.
---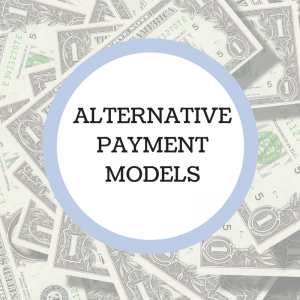 Health plans benefit from monitoring changes to Medicaid MCO contract requirements, including those related to alternative payment models (APMs) adoption. MCOs with APM experience may have a competitive advantage when bidding on state contracts; conversely, MCOs that lack the capacity to implement APMs may be at risk of losing Medicaid business.
Many states have been experimenting with Medicaid to APMs try to control spending, improve care, and increase accountability within Medicaid and across the health care system.
Have any of these models worked? How might Medicaid initiatives align with the Medicare Quality Payment Program (QPP) established by the Medicare Access and CHIP Reauthorization Act (MACRA) to reinforce value-based care incentives and drive system-wide change?
The Deloitte Center for Health Solutions has reviewed research and other literature, and conducted interviews with industry experts and stakeholders to learn more about Medicaid APMs, their effectiveness, and how they might need to evolve to maximize their impact. They released their report.
Alternative Payment Models Key findings
Many states are taking advantage of Medicaid program flexibility and federal financing to implement APMs in a variety of ways.
Although many state initiatives are underway, relatively few have been evaluated for their impact on total cost of care or health outcomes. One reason may be that many initiatives are relatively new and there has not been sufficient time to observe full program effects. The cost and complexity of conducting formal evaluations also may be a limiting factor.

Many of the initiatives with evaluation findings have focused on improving primary care through patient-centered medical homes (PCMHs) and similar programs. These findings have been mixed, with some older initiatives such as North Carolina's PCMH saving money over time and some newer initiatives such as Ohio's specialty Health Home increasing costs despite improving care in the short term.
A smaller subset of states is pursuing episode of care (EOC) payments within their Medicaid programs. Arkansas has achieved some positive outcomes through its statewide, multi-payer bundled payment initiative.
Several states have implemented accountable care organizations (ACOs), and more states are planning to do so. Early results from Oregon and Colorado show that ACOs can reduce unnecessary health care utilization and lower health care costs. However, their effect on quality is still largely unknown.

The potential impact of Medicaid APMs on care delivery can depend considerably on how much of a provider's revenue comes from Medicaid. Alignment with other payers may be necessary to effectively support and incentivize providers—especially those who treat a lower volume of Medicaid patients—to participate in APMs.
Medicaid models may need to evolve to incorporate more financial risk and increase participants' meaningful use of electronic health records (EHRs) to qualify as advanced APMs under MACRA. This may require new or additional investment in technology and data analytics tools.
Health plans
Health plans may be able to design their own Medicaid APMs or influence the design of state-led APM initiatives. In some cases, MCOs may be able to share Medicaid APM savings with the state.
Medicaid managed care plans that operate APMs and want to have their models qualify as an other-payer advanced APM for MACRA purposes will likely have to work with their state Medicaid agency to receive a determination from CMS. One reason Medicaid plans may want to do this is to help their network providers potentially receive greater Medicare payments.
Medicaid initiatives may create new business opportunities for health plans that can provide critical infrastructure and/or analytic support to administer APMs.
As the landscape of healthcare shifts and changes, real world experience with MCOs delivers positive ROI. BHM Healthcare Solutions clients include MCOs and 6 of the top 10 Payers. BHM understands the impact of alternative payment models. CLICK HERE and let us discuss how BHM plays an important role in payment review processes.