---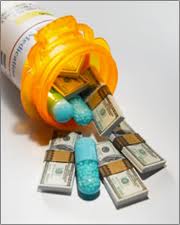 The purpose of this first annual surveillance report is to summarize the latest information available on the national level for various drug-related risks and health outcomes, health behaviors, and prescribing patterns related to the drug problem in the United States. The most recent year of information available is different for different outcomes. The emphasis is on national information, but some state information is also presented. This CDC report is intended to serve as a resource for payers, providers, and pharma companies charged with addressing this ongoing national problem. It will be updated annually.
Drug-Related Risks and Outcomes
Drug overdose deaths in the United States more than tripled from 1999 to 2015. The current epidemic of drug overdoses began in the 1990s, driven by increasing deaths from prescription opioids that paralleled a dramatic increase in the prescribing of such drugs for chronic pain. In 2008, the number of deaths involving prescription opioids exceeded the number of deaths from heroin and cocaine combined. Since 2010, however, the U.S. has also seen sharp increases in deaths from heroin, synthetic opioids such as fentanyl, cocaine, and methamphetamine. In addition to deaths, overdoses from drugs both prescription and illicit are responsible for parallel increasing trends in nonfatal emergency department and hospital admissions.
Morbidity and mortality statistics, however, fail to capture the full extent of the problem with substance use disorders in the United States. Survey data indicate that tens of millions of Americans misuse prescription opioids, sedatives, tranquilizers, and stimulants. Others use illicit drugs such as heroin, fentanyl, cocaine, and methamphetamine. Most persons using heroin have had a history of misusing prescription opioids first.
The problem with misuse of prescription drugs of various kinds is related to high levels of prescribing of such medications. For example, in 2016 prescribers wrote 66.5 opioid and 25.2 sedative prescriptions for every 100 Americans.
This report presents information on four types of outcomes from the four different data sources:
Opioid prescribing, 2006-2016, from QuintilesIMS Health®
Drug use, misuse, and substance use disorder, 2014-2015, from the National Survey on Drug Use and Health (NSDUH), a product of the Substance Abuse and Mental Health Services Administration
Nonfatal overdose hospitalizations and emergency department (ED) visits, 2014, from the Healthcare Cost and Utilization Project (HCUP), a product of the Agency for Healthcare Research and Quality (AHRQ)
Drug overdose mortality, 1999-2015, from the National Vital Statistics System (NVSS) Mortality Component, maintained by the National Center for Health Statistics, CDC
The data from these four sources suggest the following conclusions:
Through 2015, drug overdose remained a large and growing public health crisis in the United States;
Prescription opioid pain relievers were formerly driving the crisis, but by 2015 they shared equal measure with heroin, synthetic opioids other than methadone (mostly illicit fentanyl), and—increasingly— cocaine and methamphetamines;
The leveling off and declines in opioid prescribing rates since 2012 and high-dose prescribing rates since 2009 suggest that healthcare providers have responded, becoming more cautious in their opioid prescribing practices; and
Additional measures are now urgently needed to address a diverse and evolving array of drug types
For payers, understanding the drug-related risks and health outcomes, health behaviors, and prescribing patterns related to the national drug problem means significant policy improvements for all members. Click HERE and discuss how BHM augments this national information with claims data for payers.