to find out how BHM helps support payers
---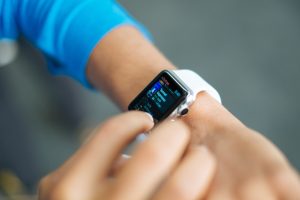 While health plans encourage wearables, the assessment of the benefits of wearables has been the target of several recent studies. Researches are interested in discovering the "stickiness" of the devices and their effect on wellness program success. The studies note that the Inside employer and payer wellness programs as well as the independent user reflect positively.
Wearables monitor chronic conditions and increase activity for the long-term for users across age and demographics. Why don't more plans include wearables and the population data generated by them?
Fitbit Study
For more information on how patients benefit from payer wellness programs and wearables, take a moment to examine the report released by Fitbit.
77% Use Wearables But Only 9% of Medicare Plan Members Say Plan Integrates Wearables' Data – HealthMine Survey
Seventy-seven percent (77%) of Medicare health plan members use digital health tools including blood pressure monitors, fitness trackers, medication/pill trackers and more.  However, only 9% of Medicare plan members say their plan integrates data from health tools according to a HealthMine survey of 500 Medicare plan members.
The HealthMine data also revealed that 70% of Medicare plan members have one or more chronic conditions, while just 8% of those with chronic conditions connect digital tools to their health plans.
Digital Tools Used by Medicare Plan Members:
| | |
| --- | --- |
| Blood pressure monitor | 49% |
| Blood sugar monitor | 18% |
| Fitness/activity/steps tracker | 17% |
| Electronic Health/Medical Record | 8% |
| Medication adherence/pill tracker | 7% |
| Heart rate monitor | 5% |
| Food/nutrition tracker | 5% |
| Sleep monitor | 3% |
| Other | 1% |
| None | 33% |
A HealthMine survey of 750 consumers age 64-years or younger enrolled in a sponsored insurance plan showed that 83% use digital health tools; but only 22% say health plans are utilizing the data to give guidance.
According to Bryce Williams, president and CEO of HealthMine, "Actual health plan data shows that more Medicare members have connected digital health tools than this data indicates. This survey data are the perceptions of plan members. It indicates that plans can improve communication with members, so members know that their plan is connected to digital tools," he said.
According to recent studies, fitness tracking such as wearables increase physical activity for the long-term in wellness programs while wearables monitor chronic conditions. Health plans encourage wearables, so why don't more plans include wearables? Wellness programs help members develop healthy habits leading to lower expense pressures for chronic health issues for members and payers. Click HERE to find out how BHM helps support payers.