---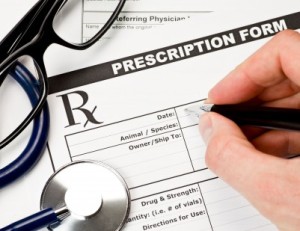 A number of recent reports point to drug prices as the leading factor for choosing insurance coverage, particularly Medicare Advantage Plan. Payers must prioritize decision factors for signing and retaining members, meaning payer involvement in pricing and rebates directly influence member growth.
Reports Focusing On Drug Prices
National Academies of Sciences, Engineering, and Medicine Report
A new report, Making Medicines Affordable from National Academies of Sciences, Engineering, and Medicine, offers eight recommendations with 27 actions for their implementation to improve the affordability of prescription drugs without discouraging the development of new and more effective drugs for the future.
Click for the report highlights or recommendations overview. Full online version of the book.
PriceWaterhouseCooper Trends Report
PwC new report Top health industry issues of 2018 ranks drug price transparency as third on their top 10 list.
Express Scripts
The survey titled The Medicare Matrix, which was conducted by Russell Research on behalf of Express Scripts, found the vast majority—eight in ten of those surveyed (84 percent)—agreed that Medicare Part D is essential for their well-being stating that access to the medications they need and making them affordable is what they value most about the prescription drug benefit (36 percent and 48 percent respectively). Among the respondents, nearly two-thirds (64 percent) use Medicare Part D at least once every three months and more than one-third (36 percent) use it monthly.
In regards to affordability the survey data showed:
Four out of five seniors (81 percent) say they would have trouble paying for their drugs without the prescription drug plan
More than one-third (32 percent) with annual incomes under $50,000 say it would be impossible to afford their medications.
Even with Medicare Part D coverage some enrollees still find it hard to cover their medication costs.
For this 2018 open enrollment period, Medicare beneficiaries have between 20 to 30 different Medicare plans to choose from in each market. However, the survey found that customers have a clear understanding of Medicare:
More than half of respondents (52 percent) are not confounded by Medicare Part D
Six in ten (62 percent) are knowledgeable about what their medications cost
More than half (54 percent) of those surveyed have an understanding of what is and is not being covered by their Medicare Part D plan
Older seniors (ages 70 and older) have a leg up on understanding their prescription plan over their younger counterparts (ages 65 to 69), 48 percent to 57 percent respectively
The window for choosing a Medicare Plan closed last week. Payers must understand the factors influencing their member decision before starting on marketing for 2018. Drug prices top the list for factors influencing plan choice. BHM review services increase the value to members improved accuracy and turnaround times for complex claims processing. CLICK HERE and let us show how BHM maintains turn-around times and accuracy for retaining members.