---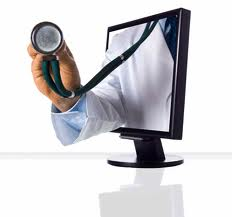 Foley's 2017 Telemedicine and Digital Health Survey reflects a surging demand for telemedicine services among providers and patients, and a broader acceptance of the technology by other major players in the health care industry.
In the 2014 inaugural survey three years ago, 87 percent of respondents did not expect their patients to be using telemedicine services by this time. However, according to this year's survey, those expectations have been defied with approximately three-quarters of respondents currently offering, or planning to offer, such services, and also having strong intentions to grow those programs (53 percent).
Report Highlights:
Telemedicine delivers ROI. Providers and patients are largely satisfied with the telemedicine platforms they are using with over half of the organizations that track return on investment reporting savings of 10 percent or more.
Providers expanding overseas. Despite legal and regulatory uncertainties, 54 percent of respondents said they offer or are interested in offering telemedicine services on an international scale.
Telemedicine spurring expansion. More than 80 percent of respondents said telemedicine was leading the charge in digital health services, with mobile health applications, remote patient monitoring and personal health records also popular.
Questions of legality abound. Recording patient encounters, interstate licensing, prescribing drugs, and Medicare coverage are among the most pressing legal and regulatory issues faced by health care organizations and legislators.
Payment proves problematic. Third-party reimbursement for telemedicine services was identified as a significant challenge to implementation (59 percent).
As providers drive telemedicine's expansion, their actions will increase pressure on payers to broaden reimbursement for telemedicine services, and on state and federal governments to reduce regulatory ambiguities and barriers. The U.S. Food and Drug Administration (FDA) will also be pushed to approve software and other digital health technologies
For more information and to download the complete 2017 Telemedicine and Digital Health Survey report, please click HERE.
Editor's Note: Health care executives and providers have shed fears about the deployment of telemedicine services. The demand for telemedicine services pressures payers into staying current with telemedicine based offerings allows payers flexibility with policy updates.  Click HERE to discuss how BHM helps payers.