---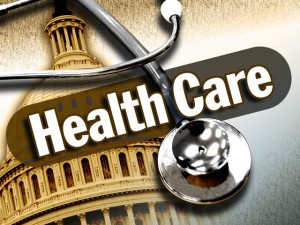 Prior authorization reform strategies allows payers to limit unnecessary spending on high-cost prescription drugs, but leading provider experts suggest that payers could do more to boost the efficiency of prior authorization procedures for clinically valid prescription requests.
A provider survey conducted by the American Medical Association (AMA) found that 90 percent of providers reported treatment delays because of prior authorization wait times and that providers spend an average of 16 hours per week completing drug access requests. Payers can improve the efficiency of prior authorization procedures through automated technology and implementing actionable recommendations from providers.
Prior Authorization Reform Technology
A survey conducted by SureScripts and published by AHIP found that a third of providers' prior authorization orders are delayed by two days. The report suggested that prior authorization delays can occur less frequently when the process leverages automated technologies.
A software solution automatically updates forms as payers and providers communicate during the approval process, instead of requiring a provider to file additional prior authorization forms. In real-time, both the provider and payer simply update patient and benefit information in a patient's EHR.
Benefits of this strategy include:
EHR integration
Accelerated response times for prior authorizations
Improvements in patient satisfaction
Improvements in patient care
Help payers improve gaps in care
Get beneficiaries necessary medications in minutes instead of days
Commercial Payers React
Select commercial payers have already announced adjustments to their prior authorization policies after soliciting provider feedback and identifying flaws in previous policies.
BCBS of Tennessee partnered with a pharmacy benefit manager to waive prior authorization requirements on specialty medications for patients during inpatient stay, in an emergency room, or in an observation room setting.
Humana has updated its online prior authorization toolto allow providers to submit more prior authorization documents to increase the speed of approvals. The tool also allows for immediate response times from Humana employees and lets a provider track a prior authorization process.
Aetna has waived prior authorization requirements for buprenorphine medications that treat opioid-abuse conditions
Payers that leverage provider suggestions and innovative technologies can reduce patient safety risks and ensure beneficiaries populations receive needed medications in a timely and efficient manner.
Editor's Note: Payers can increase the efficiency of prescription drug prior authorization reform strategies by reducing unnecessary regulations and implementing electronic prior authorization protocols. Prior authorization reform moves to address a significant hurdle for revenue cycle management and patient care. Click HERE  and discuss how BHM delivers PA and Utilization Management expertise into your case review processes.