---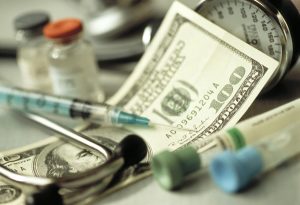 One of the key ways to address the opioid epidemic is to slow the flow of opioids into patients' hands.
WEA Trust, a Wisconsin-based not-for-profit insurer, does that by protecting patients prescribed opioids for the first time. Its pharmacy utilization management program limits initial opioid prescriptions to a seven-day supply. WEA Trust also collaborates with providers to ensure opioid prescriptions are evidence-based and medically appropriate. In just five months, opiate prescriptions dropped 27 percent, with 91,000 fewer pills dispensed.
AHIP interviewed Dr. Tim Bartholow, Chief Medical Officer at WEA Trust, to learn more about how the utilization management program benefits its community and confronts their opioid epidemic.
How do you think we got to where we are with this crisis?
Dr. Bartholow: When I worked as a primary care provider, we recognized that a prescription could only get into the hands of a patient from a prescriber—a dentist, a physician, and in some states a nurse practitioner. For example, let's say a patient has his wisdom teeth removed. He or she may receive a 30-day opioid prescription, when in fact, ibuprofen may have been sufficient.
We have to realize that if someone has never had opiates and we give it to them, some of these people will end up with chronic use and a subset will become addicted. We have to figure out what to do with opioids, both in terms of treatment and how to avoid chronic use and addiction.
Tell us about your current efforts to reduce opioid prescriptions for patients who have not taken opioids before.
Dr. Bartholow: After the CDC Guideline for Prescribing Opioids was released in March 2016, WEA Trust collaborated closely with our pharmacy benefit managers. Together, we established a policy to only provide a seven-day prescription of opioids to patients who have not taken opioids before. If these patients need another week of medication, they can go see their provider for another week of medication.
But if they need more than a second week, there needs to be a conversation about the risks associated with these drugs. There is a long list of consequences from taking an opiate, such as opioid-associated endocrinopathy, which causes patients to experience fatigue, sweating, sexual dysfunction.
These painkillers are necessary in some circumstances, but they are also dangerous.
Why target patients who have not taken opioids before versus chronic users or those with the highest daily MED?
Dr. Bartholow: We know people who have not taken opioids before haven't had the chance to develop a problem or addiction to opioids, therefore, we have an opportunity to prevent these individuals from becoming addicted.
Did you use any other demographic information to target specific populations, such as risk, family history, or socioeconomics?
Dr. Bartholow: This particular program is focused on individuals who have never taken opioids before. We do not believe this epidemic is specific to certain demographics or socioeconomics—it can affect anyone. We do see heavy use in the Medicaid population, yes, but in terms of susceptibility to chronic use and addiction—anyone who is new to opioid use is susceptible. If given enough of an addictive drug, anyone can develop a problem.
Can you describe some of the cost savings associated with preventing chronic use and addiction?
Dr. Bartholow: We do it to avoid the human tragedy. There is a golden opportunity in front of us to put a pharmacy-level edit in; I honestly do not know what the dollar amounts are. Of course, we will save some money, but this is a human story.
In addition to the program to slow opioid epidemic through prescriptions, what else is WEA Trust doing to address the opioid crisis?
Dr. Bartholow: We have a variety of efforts ongoing. We have the pharmacy approach described above and we have a stratification tool for providers to see what other medications a person is taking.
We are involved with the Madison Area Recovery Initiative, which is designed to decriminalize non-violent crime associated with opioid acquisition. Instead of going to jail, you go to treatment. However, this has raised the visibility that we as a nation do not have the treatment facilities to meet the need—we need to invest more in addiction treatment as a society.
We are also working with the Wisconsin Society of Addiction Medicine, the Pew Charitable Trust, the HOPE Agenda, Safe Communities (National Safety Council), and with the Department of Health Servicesand the state Medicaid Agency on a variety of opioid-related efforts. Increasingly, insurance providers like WEA Trust are going beyond the traditional "payer" role. We believe health plans have a duty to advocate for the patients to ensure patients receive high-quality care.