---
The AMA's latest National Economic Impact of Physicians report provides data that can be used by key health care policymakers, legislators and thought leaders. It also demonstrates how physician practices both ensure the health and well-being of communities as well as support local economies and enable jobs, growth and prosperity.
Physicians are responsible for 12,575,602 full-time equivalent employees, an increase of approximately 26.1% since the Association's previous report, based on 2012 data. Much of that growth can be attributed to the surge in employment that took place between July 2014 and May of 2015, when hospitals experienced their biggest hiring boom in two decades.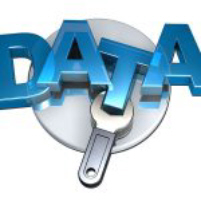 However, physicians themselves are showing more modest growth in employment and practice, with the total number of physicians counted in the report having increased 2.2% between 2012 and 2015. It's worth noting that AMA data finds that, at 62%, office-based practices make up the majority of doctors, with hospital-based physicians and inactive physicians counting for 11.7% and 16%, respectively.
The AMA data bolsters a fear already prevalent among industry experts: There just aren't enough physicians to meet the mounting need for care. With expanded coverage under the ACA and a population of people over age 65 that's expected to nearly double by 2050, the Association of American Medical Colleges is estimating a shortage of physicians in the U.S. that will land somewhere between 40,800 and 104,900 by 2030.
While jobs in healthcare — including hospital jobs — have grown since the ACA was passed and are still on the rise, there has been a recent slowdown in industry job growth. According to the Bureau of Labor Statistics (BLS), healthcare added 300,000 jobs in 2017. That's 79,000 less than the year prior. The hiring slowdown can be attributed to a litany of financial burdens on providers, with layoffs being one form of relief.
The AMA report primarily highlights the direct (and indirect) economic output of physicians:
Physicians were responsible for approximately $2.3 trillion in economic output in 2015, up from $1.6 trillion in 2012.
11 jobs outside of clinical and administrative personnel are supported for each $1 million in revenue generated by a physician's practice.
Given the rapidly changing health care environment, it is critical to quantify the economic impact physicians have on society. BHM watches health trends and understands the importance of improving and changing with the industry. Click HERE to learn more about how BHM helps your organization address opportunities.