to find out how BHM helps support payers
---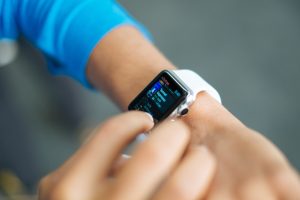 Consumers continue to embrace digital health tools, with 90% of respondents in a new Rock Health survey using at least one last year, up from 80% in 2016.
While not everyone is jumping at the idea of wearables, those who use them report progress meeting personal health goals. The chief reasons people use wearables are to track physical activity, lose weight, improve sleep and manage stress.
The tools for doing so are proliferating, with mobile operating systems and various apps offering to track the information. Fitibit has been upping the ante, and recently launched a product line update that includes detection of blood oxygen levels, goal-based exercise modes and a sleep tracking beta.
Interestingly, while people with specific health challenges are more likely to track their health, only 11% do so via a digital app or online journal. For example, 54% of respondents said they track their medications, but just 11% do that digitally. More than a third reported tracking their weight, but only 20% used a digital app.
Among the nearly quarter of respondents who own a wearable or smartwatch, more than a quarter of those no longer use it. About 30% said they quit using their wearable because they had reached their goal, while 20% ditched the device as ineffective in achieving their aim.
Another curious finding: Though more than half of respondents report using online reviews to search for providers, only a "significant minority" actually act on those reviews. That may be welcome news to hospitals, payers and others who are alarmed at the proliferation of online rating sites and trying to take charge of the narrative.
Younger consumers are particularly ready to use digital health tools, but they and others want assurances of data security and privacy. People were most confident (87%) sharing their data with a doctor. The comfort level dropped to 68% with a pharmacy and 60% for insurers. Tech companies came in last at just 24%.
According to recent studies, fitness tracking such as wearables increase physical activity for the long-term in wellness programs while wearables monitor chronic conditions. Health plans encourage wearables, so why don't more plans include wearables? Wellness programs help members develop healthy habits leading to lower expense pressures for chronic health issues for members and payers. Click HERE to find out how BHM helps support payers.