---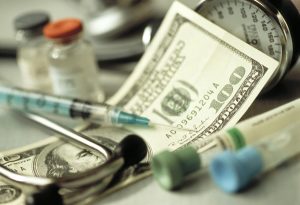 Fatal drug overdoses have fallen nationwide over the last six months, according to a CDC report. However, health experts warn against early claims of the opioid and drug epidemic ending.
Here are four things to know:
1. In the CDC's most recent data for the 12-month period ending in March 2018, the agency reported a 2.8 percent decline in overdose deaths — representing an estimated 71,073 people — compared to the 12-month period ending in September 2017.
"After 40 years of this predictable growth pattern, we can hope that the curve is finally bending downward for good," Donald Burke, MD, dean of University of Pittsburgh's Graduate School of Public Health, told STAT in an email. "But history tells us to interpret these wobbles cautiously."
2. From April 2017 to March 2018, the number of fatal opioid overdoses declined by 2.3 percent compared to the 12 months ending in September 2017. The decline is attributed to a drop in the number of overdose deaths from heroin and prescription opioids.
3. The CDC's analysis also shows signs of increased drug deaths not attributed to opioids. Cocaine and stimulants, such as methamphetamine, kill more 10,000 people a year, the agency found.
4. Researchers do not know what is driving the decrease in overdose deaths, but said policy initiatives at the local, state and federal level might have something to do with it.
"There are two major takeaways," Leo Beletsky, a drug policy expert at Boston-based Northeastern University, told STAT. "One is that we are not out of the woods yet, since these rates are still sky high. [And] we need to be doing much more of what works to get the rates down further."