---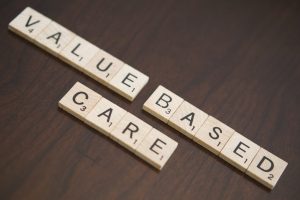 In the latest sign that private payers are moving compensation into value-based contracting, Humana announced four participants in its new Hospital Incentive Program (HIP). The Louisville-based payer launched HIP in an attempt to improve quality and coordinated care for its commercial members. The first four inaugural HIP participants are Cleveland Clinic Florida, Jackson Health System in Florida, TriHealth in Ohio and WellStar Health System in Georgia.
In the new initiative, Humana will work with health systems to integrate care while reducing duplicative services, hospital readmissions and complication rates in acute care inpatient admissions.
HIP offers compensation based on quality improvement and performance for patient experience, patient safety and patient outcomes. Humana will gauge progress in hospital-associated infection rates, care coordination and palliative care. The payer said the metric incorporates the Integrated Care Certification and Palliative Care Coordination Certification.
Humana hopes the initiative will lead to more personalized care, proactive screenings and prevention programs and improved care for people with chronic illnesses. The payer and providers will use technology like data analytics to help coordinate care.
Humana also recently expanded value-based contracts in Medicare Advantage. As the second-largest MA payer, Humana now has more than 2 million MA members in value-based contracts — more than half of the more than 3.5 million Humana MA members. The payer also has about 115,000 commercial members in value-based plans and contracts with more than 1,000 physicians in value-based relationships in 43 states and Puerto Rico.
Humana's programs are part of a private payer trend. A Change Healthcare survey of 120 payers earlier this year found that private payers are increasingly taking the lead on value-based programs rather than CMS.
In the report sponsored by Humana, Change Healthcare said almost two-thirds of payments are now based on value. Those programs have improved quality and patient engagement and reduced unnecessary medical costs, Change Healthcare said.
Despite those positives, payers continue to face rocky implementations. More than two-thirds of payers said they needed at least a year to implement a new episode of care program. That includes 13% that said it took at least two years.
Nevertheless, more value-based contracting is expected in the coming years as payers nudge providers to take on more risk.
BHM provides data reporting tools, metrics, and services integral to overcoming some value-based payments barriers. By reviewing cases for utilization, medical necessity criteria, and process metrics, BHM determines shortfalls, especially on the most complex care like behavioral health.  Click HERE and discuss how BHM services reach your goals.