---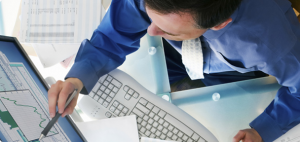 Although readiness for disasters, disease outbreaks and other emergencies continued to improve in 32 states and the District of Columbia in 2018, there are still large health security disparities with clusters of states in the South-Central, Upper Mountain West, Pacific Coast and Midwest regions lagging significantly behind the rest of the nation, according to the National Health Security Preparedness Index.
The 2019 Index analyzed 129 measures identified by researchers as key to protecting people from the health consequences of disasters, disease outbreaks and other large-scale hazards. The Index measures fall into six domains, including health security surveillance, community planning and engagement, information and incident management, healthcare delivery, countermeasure management and environmental and occupational health.
The Index used data from 60 sources to offer  a broad view of health security levels achieved for the U.S. and individual states.
In 2018, the national health security preparedness level was 6.7 out of 10, which represents a 3.1 percent improvement from last year and an 11.7 percent improvement since 2013, when the index began.  However, significant differences in health security persisted across states and regions.
Here's how each U.S. state fared in health security last year, listed according to whether the state was ranked above, at, or below the national average.
Above national average
Connecticut
Colorado
Maryland
Massachusetts
Nebraska
New York
Rhode Island
Utah
Vermont
Virginia
Washington, D.C.
Wisconsin
At national average
Alabama
Arizona
Arkansas
Delaware
Florida
Georgia
Idaho
Illinois
Iowa
Kansas
Kentucky
Maine
Minnesota
Missouri
New Hampshire
New Jersey
North Carolina
North Dakota
Pennsylvania
Oregon
South Carolina
Tennessee
Below national average
Alaska
California
Hawaii
Indiana
Louisiana
Michigan
Mississippi
Montana
Nevada
New Mexico
Ohio
Oklahoma
South Dakota
Texas
Washington
West Virginia
Wyoming
For payers, developing a new, collaborative payer provider model reinvents the role of payers as provider allies. BHM understands the special bridge between payers and providers because our they both are clients. Click HERE and discuss how BHM helps reinvent payers and build relationships.