---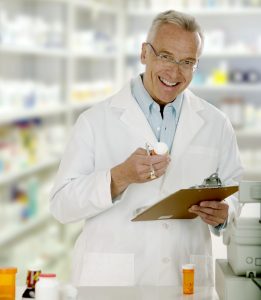 U.S. News & World Report released its Best Hospitals rankings for 2019-20 on July 30.
To compile the 30th annual ranking, U.S. News compared more than 4,500 hospitals nationwide across 16 specialties and nine procedures and conditions.
For the 2019-20 list, 165 hospitals were nationally ranked in at least one specialty, and 569 hospitals were ranked among the Best Regional Hospitals in a state or metro area. Fifty-seven hospitals received a high-performing rating in all nine procedures and conditions.
Here are the top 21 hospitals named to U.S. News' 2019-20 Best Hospitals Honor Roll, including ties:
1. Mayo Clinic (Rochester, Minn.)
2. Massachusetts General Hospital (Boston)
3. Johns Hopkins Hospital (Baltimore)
4. Cleveland Clinic
5. NewYork-Presbyterian Hospital (New York City)
6. UCLA Medical Center (Los Angeles)
7. UCSF Medical Center (San Francisco)
8. Cedars-Sinai Medical Center (Los Angeles)
9. NYU Langone Hospitals (New York City)
10. Northwestern Memorial Hospital (Chicago)
11. Michigan Medicine (Ann Arbor)
12. Stanford (Calif.) Hospital
13. Brigham and Women's Hospital (Boston)
14. Mount Sinai Hospital (New York City)
15. UPMC Presbyterian Shadyside (Pittsburgh)
16. Keck Hospital of USC (Los Angeles)
17. UW Health (Madison)
18. Hospitals of the University of Pennsylvania-Penn Presbyterian (Philadelphia)
18. Mayo Clinic (Phoenix)
20. Houston Methodist Hospital
20. Yale New Haven (Conn.) Hospital
To view U.S. News' full methodology, click here.
For payers, developing a new, collaborative payer provider model reinvents the role of payers as provider allies. BHM understands the special bridge between payers and providers because our they both are clients. Click HERE and discuss how BHM helps reinvent payers and build relationships.