---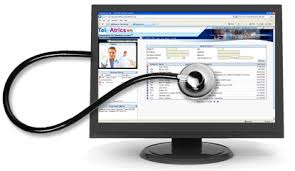 Private insurance claim lines for non-hospital based provider-to-patient telehealth spiked 1,393 percent from 2014-18, according to a recent Fair Health report.
For the report, Fair Health, an independent nonprofit focused on enhancing price transparency of healthcare costs and health insurance information, analyzed more than 29 billion private healthcare claims records from its database.
Three report insights:
1. In 2018, non-hospital based provider-to-patient telehealth made up 84 percent of telehealth claim lines in comparison to 52 percent in 2014.
2. Claim lines related to all types of telehealth services increased 624 percent from 2014-18.
3. Of all the claim lines in 2014-18, sixty five percent were associated with female patients.
Payers and providers have shed fears about the deployment of services. In addition to improving and expanding patient service, the vast financial benefits makes telemedicine consults a makes payers eager to gather more research on closing the telehealth gap. Click HERE to discuss how BHM helps payers integrate evidence-based best practices.