CLICK
HERE
 and let us show how BHM's economically maintain turn-around times and accuracy for new members.

---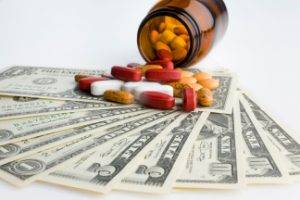 The American Medical Association on Sept.9 released a report to guide policymakers and states in responding to the opioid epidemic, detailing successful strategies and lessons learned in Colorado, Mississippi, North Carolina and Pennsylvania.
AMA created the report in partnership with Manatt Health Strategies. The report outlines the following six actions states can take to address the opioid epidemic:
1. Remove barriers to medication-assisted treatment. MAT must be affordable. Requiring prior authorization for FDA-approved substance use disorder treatments such as methadone or buprenorphine is a barrier that must be removed, according to AMA.
2. Increase mental health parity enforcement. States must expand oversight and enforcement of mental health parity laws, AMA said. For example, Colorado formed an ombudsman office to improve access to behavioral healthcare and required its insurance department to report on parity law compliance.
3. Track and build network capacity while enforcing network-adequacy laws. Pennsylvania built a network of 45 opioid addiction treatment centers to reduce coverage gaps. The network supports primary care and community-based providers with a team of professionals, including certified recovery peer specialists.
4. Boost access to comprehensive pain care. Insurance designs must support comprehensive, multidisciplinary pain care to expand access to nonopioid pain management strategies, according to AMA. Colorado's Medicaid program includes local anesthetics, physical and occupational therapy, and cognitive behavioral therapy.
5. Improve naloxone's availability. Patients must have direct access to naloxone without a patient-specific prescription, AMA said. North Carolina purchased 40,000 units of nasal naloxone and distributed it to opioid treatment providers, emergency medical services and other community partners.
6. Evaluate programs and policies. States should implement policies aimed at saving lives, improving patients' pain outcomes and reducing opioid-related harm. They should also conduct regular evaluations to guarantee resources are being used effectively.
"If state policymakers want to have a tangible impact on improving patient care, these are the policies that are showing real promise," Joel Ario, managing partner at Manatt Health Strategies, said in a news release.
Increasing costs for prescriptions is creating a long-term financial impact on Medicare Part D and its beneficiaries. Can your claims review resources maximize the turn around time needed for complex claims? CLICK HERE and let us show how BHM's economically maintain turn-around times and accuracy for new members.