---
An Independent Review Organization (IRO) deliver independent medical peer review services designed to ultimately reduce administrative costs and ensure patients receive proper treatments. Rising healthcare costs affect millions of people daily. Providers and insurers can rely on IROs to help them to control costs and offer affordable coverage.
Health care organizations oftentimes are required to have an independent review organization (IRO) as part of their compliance agreement. An IRO acts as a third-party medical review resource that provides objective, unbiased medical determinations that support effective decision-making, based only on medical evidence. IROs deliver conflict-free decisions that help clinical [patient care] and claims management professionals better allocate healthcare resources. – National Association of IROs
What are the benefits of using an Independent Review Organization?
There are numerous reasons why using an IRO is beneficial. IROs provide access to networks of doctors specializing in unique and complex care. IROs administer unbiased, evidence-based, independent decisions, which has improved member satisfaction. Additionally, there are lower costs when using an IRO; Rather than maintaining and recruiting in-house medical subspecialties and behavioral health experts for reviews, the IRO can provide these resources.
Why choose BHM Healthcare Solutions?
BHM, founded in 2002, partners with the largest national and regional payers i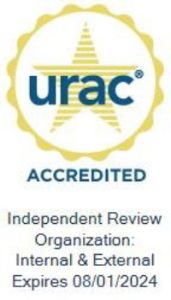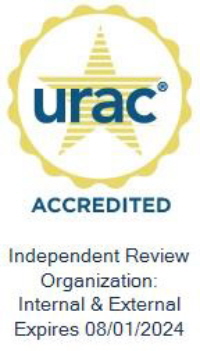 n the industry. Payors look to BHM for many benefits, like increasing access to behavioral health expertise, smoothing erratic workforce needs, and trusting in our delegation services. BHM's core values revolve around our clients, including being client-centric and providing data-driven decision-making, which is displayed in many ways.
BHM is dedicated to providing quality and time-efficient reviews by striving to meet and exceed our clients' turnaround time (TAT) expectations. TAT is closely monitored and met as evidenced by our average of meeting TAT requirements over 98% of the time. BHM also meets industry quality standards by being accredited by being NQCA, URAC, and HITRUST and using nationally recognized criteria.
Additionally, with our extensive and diverse network of knowledgeable Medical and Behavioral Health Peer Reviewers, BHM processes all types of requests from standard cases to extremely complex reviews.
An independent reviewing organization provides unbiased medical determinations that support effective decision-making based on current literature. As an IRO, BHM provides numerous benefits, including quality, time-efficient/cost-effective reviews, and access to highly experienced Peer Reviewers. To learn more about BHM Healthcare Solutions, visit us at https://bhmpc.com.
For more information visit the National Association of Independent Review Organizations (NAIRO) at www.nairo.org/defining-iro
An Independent Review Organization acts as a third-party medical review resource providing objective, unbiased medical determinations and supporting effective decision-making, based only on medical evidence. BHM Healthcare Solutions offers independent medical peer review services. CLICK HERE to learn more about BHM.