Healthcare utilization management services can assist your organization in formulating improved healthcare strategies to significantly improve operations, profit and market position.
BHM Utilization Management Consulting is the process of evaluating the necessity, appropriateness and efficiency of healthcare services and facilities against established guidelines and criteria for payers and providers.
Our consultants are highly trained and have extensive experience in bringing about sustainable change for our clients. We understand the questions and problems your healthcare organization is facing.
We will assist your organization with effectively managing and containing medical cost and utilization. The BHM Utilization Management program uses professionally recognized standards to evaluate treatment.
BHM's integrated healthcare strategies consist of organized processes that apply proven methodologies to guarantee the quality of care and cost containment within your organization. We believe that managing the quality of care within budget is important. BHM's healthcare Utilization Management programs ensure the delivery of high quality, cost-efficient healthcare for your organization's members.
At BHM, we offer services to assist you with your Utilization Management needs including: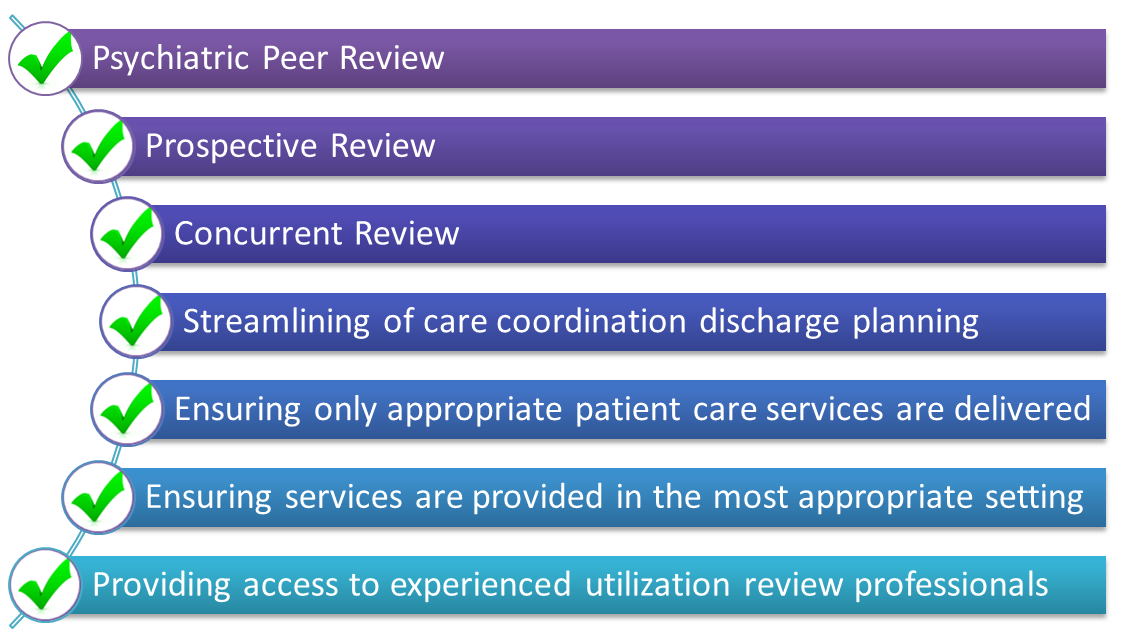 Features of BHM's Utilization Management Program
Efficient utilization of facilities and services through ongoing monitoring and education
Evaluation of the necessity, appropriateness and efficiency of healthcare services, procedures, and facilities against established guidelines and criteria
Actions and decisions that are based on data analysis
Management and containment of medical costs
Improved coordination between patients and providers, as well as communication between providers and insurers
Patient channeling to preferred providers
Compliance with URAC standards