Improve Quality. Reduce Costs. Enhance Operations.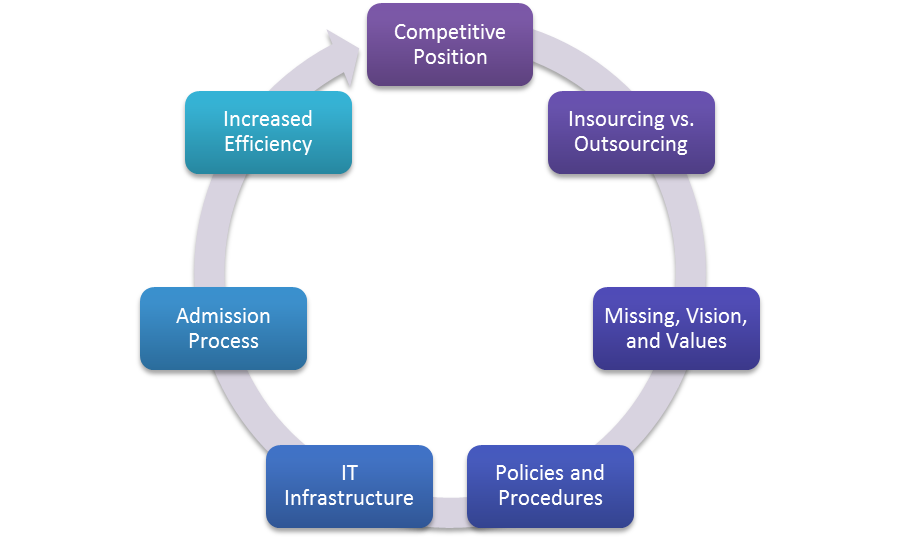 Operational Analysis is part of our three pronged approach to increasing productivity, efficiency, viability, and sustainability in the ever-changing industry of healthcare. Evaluating and streamlining operational processes and functions will identify areas of potential improvement in setting goals to achieve short, intermediate, and long-term goals.
The Importance of Analysis
We cannot underscore enough the importance of an organizational analysis in light of the complex changes brought forth by a rapidly shifting healthcare paradigm. BHM brings clarity to the complex organizational concerns that you have. We provide a pragmatic approach to improving operations, cutting costs, and improving the quality of care. All of this is facilitated by a dedicated team of top level healthcare experts who have the experience and proven knowledge to recommend and assist with implementing meaningful change for your organization. Our concierge level analysis approach ensures that you get the industry winning strategies and unparalleled customer service and support through the duration of the engagement.
Some of our operational analysis capabilities include:
Competitive positioning
Health reform impact analysis
Leadership development & management support
Risk strategy analysis and alignment
Market analysis
Product and service line development analysis
Lean process implementation
Insourcing vs. outsourcing
IT system investment opportunities and infrastructure
Mission, vision, values alignment
Policies & procedures
Coding and Reimbursement examination
Contracting and Negotiation Review