Summary: The Physician Payments Sunshine Act final rule was announced by CMS in February 2013 and requires public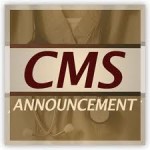 disclosure of transfers in value by manufacturers of medical devices and drugs.
The Physician Payments Sunshine Act (The Act) is a provision of the Patient Protection and Affordable Care Act (PPACA) – aka Obamacare or Healthcare Reform. The PPACA was enacted in 2010 with provisions becoming effective through 2014. The basic premise of the act is to discourage fraud and anti-kickcback issues affiliated with relationships between drug and medical device manufacturers and physicians and to encourage and promote transparency. Transfer of value cannot negatively affect the healthcare of patients and the decisions surrounding their care. The Act charges CMS with creating a searchable database to report transfer of value information, relationships between companies/physicians, ownership interest of physicians and these companies, and penalties issued as a result of noncompliance.
Who has to report?
Group purchasing organizations (GPOs)
Manufacturers of drugs
Manufacturers of devices
Manufacturers of biological
Manufacturers of medical supplies
All of which payment is available under Medicare, Medicaid or the Children's Health Program (CHIP)
Physician – include medical doctors, doctors of osteopathy, dentists, optometrists, chiropractors, and podiatrists.
Types of transactions deemed "transfer of value"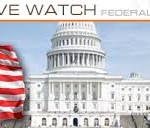 Consulting fees
Compensation for services other than consulting
Honoraria
Gifts
Food and beverage
Entertainment
Travel and lodging
Education
Research
Charitable contributions
Royalty or license payments
Compensation for serving as faculty or as speaker for an unaccredited and non-certified continuing education program as well as an accredited and certified continuing education program
Grants
Space rental or facility fees
Ownership or investment interests
What is excluded from The Act?
OTC drugs and class I and II medical devices
Gifts/payments/incidentals valued at less than $10
Educational materials and items specifically created for patients and their families
Discounts, rebates, and contractual warranties issued by a manufacturer
Samples for patient use
Certain indirect payments transferred by a third party
Payments or other transfers of value to residents
Existing personal relationships
In kind items for the provision of charity care
Short term loans of covered devices
Critical dates
Initial final rule due date was December 31, 2012 but was delayed due to negative responses by such agencies as the AAFP. The issue was the potential cumbersome and complicated reporting aspects.
Initial collection period will be August 1 through December 31, 2013
Reporting is due to CMS by March 31, 2014
CMS will publish the initial period data by September 30, 2014
CMS will publish subsequent year's data by June 30.
Physicians and teaching hospitals will have 45 days to review and dispute (if applicable) the reported information
Manufacturers will have 15 days following the physician and teaching hospital review period correct and re-submit the data.
Penalties for non-compliance
Between $1,000 and $10,000 for each transfer of value not reported for a maximum of $150,000 if deemed unintentional
Up to $100,000 for each transfer of value not reported that the company intentionally failed to report with a maximum of $1,000,000.
Reporting requirements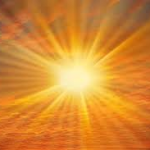 Who is the recipient
What was the transfer of value item?
What was the amount of the transfer of value?
Were there any third party transactions? Who was the third party?
What ownership relationships exist between the physician and his/her family and the manufacturer?
Any additional information regarding the transfer of value
August 1, 2013 is right around the corner. How do you start to prepare for the reporting requirements?
Determine which entities qualify as GPO or manufacturer under the definition for The Act
Determine which transactions qualify as transfer of value
Review the reporting requirements and templates as referenced below on the CMS website
Update applicable company policies and procedures to comply with The Act
Review existing arrangements with teaching hospitals and physicians.
Issues and concerns regarding The Act:
Information may be misinterpreted or taken out of context
Physicians may scale back on new research and education due to the reporting requriements
Hospitals and other providers may review this data when evaluating pursuing relationships with physicians
Competition issues could arise as a result of having to report these transfer of value issues. This is potentially an issue with research.
The government has designed this public data for the purpose of transparency, but information may be requested by the Department of Justice and the Food and Drug Administration. What will these organizations use this information for?
Plaintiff attorneys may use this information in a new way of ambulance chasing.
Additional information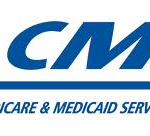 For the official information on the Physician Payment Sunshine Act, please visit http://www.cms.gov/Regulations-and-Guidance/Legislation/National-Physician-Payment-Transparency-Program/index.html. The information found at this site includes:
General information
Fact sheets
Tools and instructions
Resources
Dates of webinars, calls and meetings
Frequently asked questions
Additionally, CMS has created a website for the templates required for reporting. Templates may be downloaded at: http://www.cms.gov/Regulations-and-Guidance/Legislation/PaperworkReductionActof1995/PRA-Listing-Items/CMS-10419.html
About BHM Healthcare Solutions

BHM is a healthcare management consulting firm whose specialty is optimizing profitability while improving care in a variety of health care settings. BHM has worked both nationally and internationally with managed care organizations, providers, hospitals, and insurers. In addition to this BHM offers a wide breadth of services ranging including managed care consulting, strategic planning and organizational analysis, accreditation consulting, healthcare financial analysis, physician advisor/peer review, and organizational development.
Contact Us :  results@bhmpc.com, 1-888-831-1171
Follow us on Facebook: