California Bundled Payment Study Shows Lackluster Results
Bundled payments have been a popular topic of discussion in the world of accountable care. In fact, some research shows that bundled payments and accountable care will make up two thirds of all payments by 2020. But the results of a study recently released by the RAND Corporation showed that as a payment model, bundled payments simply fell short.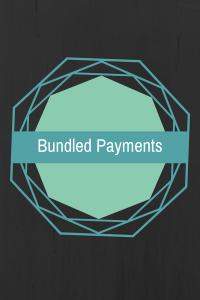 Why Bundled Payments
The theory behind this payment method is that via a lump sum, hospitals will have greater control and autonomy over their budgets. Bundled payments would also change the cost sharing between physicians and it would put the rewards of cost savings into the hands of those physicians who help better manage the scope of care for patients. Bundled payments have typically been aimed at the treatement of specialty conditions, such as knee or hip replacements, and are different from the fee-for-service method of payment.
For this method to be successful, increased collaboration between healthcare providers is essential. But along with the increased flexibility for hospitals, there's certainly an opportunity for greater transparency–even an opportunity for patients to have an idea of care costs up front.
Pilot Program in California
Bundled payments were tested in a pilot program beginning in 2010 that included six of the largest health plans in California along with eight hospitals and one independent physicians association.
However, enrollment in the study proved to be dismal–and many participants never even ended up signing the contract. Of the original participants, only two hospitals and one health plan followed through and got on board to test bundled payments for orthopedic procedures. Over the course of three years, only 35 claims were submitted and little data could be extracted from such a small sample.
It appears that the program hit some initial stumbling blocks: There was confusion over contract details, there was a lack of necessity for some participants, and keeping the study limited to orthopedic procedures made a narrow window for eligible claims. There is additionally still a general feeling of uncertainty about how to proceed due to state regulations and many questions to be answered about assumed risk. And in this study, those questions proved too important to go unanswered.
Study Recommendations
In order to overcome some of those obstacles in the future, RAND issued some reccomendations to those considering bundled payments in the future:
Ensure bundle definitions are simple and clear.
Implement criteria for appropriateness.
Clearly define levels of risk between payers & providers.
Tie in technonogy to process claims.
Promote participation by steering patients to participating providers.
Moving Forward
While this one study was only a small test run, many payers will continue to explore bundled payments as a way to align with the Affordable Care Act. It's too soon to tell how this payment method could work on a larger scale, but we expect more research to be conducted as we move forward.
We're curious: Have you had any experience working with bundled payments? What are your thoughts on this payment method?