It looks like 2015 is already shaping up to be a big year for value based purchasing initiatives. In large part thanks to the announcement by the Department of Health and Human Services last week outlining the year's worth of expectations for hospitals and healthcare providers.
HHS' goal is that by 2016, 85% of Medicare's payments to providers will be under the value based purchasing model, rather than fee-for-service. The shift to value based purchasing from fee-for-service has been ongoing, but the pressure is on for providers and healthcare systems who have been lagging behind in embracing alternative payment models.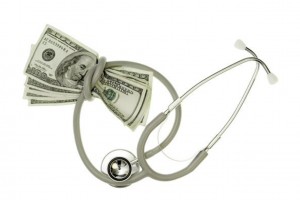 Moving forward with value based purchasing
There are multiple alternative methods to choose from: accountable care, pay for performance and bundled payments. This trifecta of payment innovation hasn't managed to captivate every healthcare organization as of yet, but with DHHS's latest — and most rigid — time constraint, some decision making will need to be set in motion this year. In fact, this is the first time in history that DHHS has set such explicit guidelines for alternative payment models.
In the current model physicians are paid for each individual service they provide for a patient, regardless of the outcome. This model is popular with physicians because they are paid based on volume rather than value, meaning that even if the treatment they prescribe for a patient doesn't work, they'll still get paid. As you can imagine, the incentive for providers, then, has not long been about the quality of the care they provide, but the quantity. In the new models, providers will only be paid for what works — no more laundry list of tests and orders to be paid for.
Changing the reimbursement model is as much about being economic with government dollars as it is improving patient outcomes. That's one reason that these alternative payment model programs are closely tied to the readmissions reduction initiative. These new payment models are two fold: on the surface, since we're changing the way we compensate providers for the treatment they order, but also because they will be more motivated to find the best possible treatment for patients, since they will only be paid for positive outcomes. The healthier a patient is when they leave the hospital, the less likely they are to be readmitted.
Readmissions account for a large percentage of healthcare spending, and the vast majority of these stays are avoidable. The hope is that value based purchasing will improve readmission rates and create healthier patient populations. Of course, to be considered is that in general, the population of patients who are the most complex to treat, may be more costly regardless of what payment models are being used. This is something deeply troubling to providers, who fear that even if they are being economic about their treatment choices, they may not be paid because their patients are — point blank — very sick. Readmission for these patients may seem unavoidable. Providers worry that they will be penalized for treating sick patient demographics and thus, many worry that these patients will be left in the dark — if providers think they'll be penalized for treating them, they may simply choose not to.
The measures that providers are working under are divided into 12 clinical and 9 patient experience measures.
Acute myocardial infarction (AMI or heart attack)
AMI-7a: Heart attack patients given fibrinolytic medication within 30 minutes of arrival
AMI-8a: Heart attack patients given PCI within 90 minutes of arrival
Heart failure (HF)
HF-1: Heart failure patients given discharge instructions
Pneumonia (PN)
PN-3b: Pneumonia patients whose initial emergency room blood culture was performed prior to the administration of the first hospital dose of antibiotics
PN-6: Pneumonia patients given the most appropriate initial antibiotic(s)
Surgical Care Improvement Project (SCIP)
SCIP-Card-2: Surgery patients who were taking heart drugs called beta blockers before coming to the hospital, who were kept on the beta blockers during the period just before and after their surgery
SCIP-VTE-2: Patients who got treatment at the right time (within 24 hours before or after their surgery) to help prevent blood clots after certain types of surgery
Healthcare associated infections (HAI)
SCIP–Inf–1: Surgery patients who are given an antibiotic at the right time (within one hour before surgery) to help prevent infection
SCIP–Inf–2: Surgery patients who are given the right kind of antibiotic to help prevent infection
SCIP–Inf–3: Surgery patients whose preventive antibiotics are stopped at the right time (within 24 hours after surgery)
SCIP–Inf–4: Heart surgery patients whose blood sugar (blood glucose) is kept under good control in the days right after surgery
SCIP–Inf–9: Surgery patients whose urinary catheters were removed on the first or second day after surgery
(via Medicare)
And on the patient reported measures side, using qualifiers like "Always", "Sometimes" and "Never":
Communication with nurses
Patients report that their nurses Always communicated well with them as well as family, supports and caregivers. Communicating well means nurses give good explanations that are actionable and easy for patients to understand, and that they do so in a thoughtful, kind and courteous manner.
Communication with doctors
Patients report that doctors Always communicate with patients, their caregivers and supports with clear, actionable information and show respect to patients and their families.
Responsiveness of hospital staff
Patients report that staff, including RNs, CNAs and other allied health professionals, Always responded to a patient's request for assistance. Whether it be needing help getting out of bed to use the bathroom or response to a call button.
Pain management
Easily one of the most complex and controversial measures, the goal for pain management is that patients will report that their pain was Always controlled throughout the course of their hospital stay. A lofty goal indeed. At the very least, this measure ensures that staff Always do everything in their power to attempt to control a patient's pain — and that their efforts and limitations are recognized and understood by the patient and the patient's support/family/caregivers.
Cleanliness and quietness of hospital environment
Patients report that their hospital experience, including waiting rooms, patient rooms and exam rooms were Always clean and quiet. This is particularly important at night, when it can be tricky to keep a hospital corridor quiet when nurses need to go in and out of rooms to take a patient's vitals or respond to call buttons.
Communication about medicines
Patients report that they are always educated about their medications. They will leave the hospital knowing full well what their medications are for, when and how to take them, what side effects they might experience and what to do if they have questions or concerns.
Discharge information
When a patient is preparing to be discharged from the hospital, they Always received clear, actionable and honest information about their aftercare, follow-up and medication regimens. They will be given clear information about their recovery, the goals, the expectations and issues that they may encounter along the way — and what to do if these things occur.
Overall rating of hospital
Patients award an overall score of 9-10, where 10 is the highest possible rating awarded.
Matching clinical standards with patient reported outcomes will create a full picture of a hospital's progress, and help providers and administrators identify the areas in need of the most improvement. Chances are, these are the areas that are apt to cost the healthcare organization the most money. Addressing these area swiftly and with a keen interest in improvement is going to be important not just for 2015, but for the next three years as healthcare continues to move fully into value-based payment models.