BHM excels in the world of improving healthcare processes and streamlining workflow. It's our passion. Behavioral Health and Medical Review Experts
We fine-tune the engines of clinical, financial, and operational performance for payers and providers through quality peer review services and process, healthcare management consulting.
Our Purpose, Cause, and Passion: Deliver accurate, on-time determinations.
Our Core Values drive everything we do.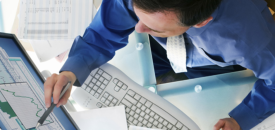 Never Stop Improving
Data Driven Decision Making
Customer Inspired Evolution
Technology Enabled
Accountable Open Communication
Payers and providers trust BHM Healthcare Solutions, Inc., because our expertise stems from understanding the inter-relationship between providing care services and handling reimbursements. Most of all, BHM is the second set of eyes seeing the potential for growth and process improvements because of our fresh perspective.
Explore our website. Click HERE to have a BHM representative contact you.