---
HEDIS is a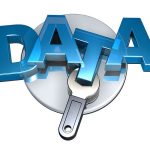 tool used by 90% of America's Health Plans to gauge performance on crucial aspects of care and service. HEDIS Success leads to efficiency and branding value. By standardizing the way health plans collect, analyze, and report performance information and data, HEDIS creates an equal playing field for all health plans (who use HEDIS) to be compared. The tool is also used by health plans to learn which area they can improve in. On the other end, employers, consultants, and patients use HEDIS data to help them select the best health plan for their needs.
A recent article by Health Care Intelligence outlined 13 very important tips for HEDIS success in 2017.  These tips will help you follow HEDIS best practices and procedures.
Look back at data, outcomes, HEDIS from 2016. See where you can improve and where you did well.
Evaluate processes from vendor services to confirm that that vendors practices and standards are working for your organization.
Review and understand HEDIS requirement and timelines for 2017.
Build strong relationships with providers by sharing HEDIS data and reviewing 2016 data. This is will help build communication and reduce care gaps.
Update, organize and educate your teams. Make sure your vendor's team and your internal team known each other and understand expectations.
Use HEDIS data to jumpstart other quality reporting efforts.
Put together a HEDIS training plan to educate all staff and team members in your organization on requirements, timelines and processes.
Remember to do a test run and track your results before implementation. This goes for software and vendors.
Retrieve records and start abstraction of data.
Perform an administrative refresh of data to ensure all data is included.
Submit medical record review validation (MRRV) data by May 15, 2016.
Stay up to date with state submission timelines and specifications.
Get ready for your final submission of data. Prepare for final submission
You an read the full article here.
BHM understands the role that data and reporting play in road to quality care and performance. Click here to learn more about how BHM can help you.