---
Opioid use drops for Blue Shield of California among its plan participants with non-cancer pain during the first two years of the health plan's Narcotic Safety Initiative, a three-year program to help its members avoid opioid abuse and addiction. During that time,
the number of people on high dose opioids has decreased by 46.8 percent
the average dose for chronic users fell by 17.8 percent
the overall consumption of opioids has fallen by 32 percent
Through evidence-based interventions, the Narcotic Safety Initiative works to achieve:
prudent prescribing and proactive management of opioids
increase access to programs that manage pain, addiction and substance abuse
reduce fraud, waste and abuse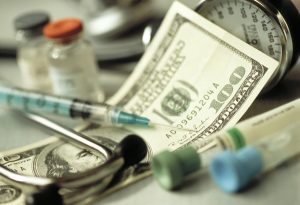 The health plan has participated in national, state and local task forces, and also worked with the California Department of Justice to educate providers about the importance of California's prescription drug monitoring platform known as the CURES database. Education and awareness around opioid overuse will continue beyond the conclusion of the program and its initial three-year goals.
"While we are looking to reduce first-time use of opioids among our members when other treatment options can be as or more effective, we are also helping doctors and members aim for the lowest possible dose for those already on chronic opioid therapy," said Salina Wong, PharmD, Blue Shield's director of clinical pharmacy programs.
"The Narcotic Safety Initiative is about working with an interdisciplinary team to ensure that providers and members have the most current knowledge and resources to prevent potentially deadly addictions from opioid use." – Salina Wong, PharmD, Blue Shield's director of clinical pharmacy programs
"There are additional factors that have contributed to the decrease in opiate consumption, however, the Narcotic Safety Initiative has certainly played a part in helping to keep Blue Shield members, their families and friends safe from opioid overuse," Wong said.
Since 1999, opioid prescriptions in the United States have tripled, leading to a cascade of interrelated health, social, and economic problems. In addition, accidental deaths from drug overdoses exceed those caused by motor vehicle accidents and firearms, and more of these deaths are caused by prescription opioids (primarily hydrocodone and oxycodone) than heroin and cocaine combined. In the same period, Hospital admissions for opioid addiction treatment have increased five-fold, and five times as many babies now need treatment for opioid exposure.
Last year, Blue Shield's effort was highlighted in the California Health Care Foundation's Changing Course: The Role of Health Plans in Curbing the Opioid Epidemic that looked at how health plans in California are helping to reduce opioid over-prescribing and ensure people have access to recovery services. The report makes the case health plans need to invest broadly in four areas to make a lasting difference in prescribing culture, and ultimately, in the health of the population:
Supporting judicious prescribing practices through formulary changes and provider education
Focusing on improved member outcomes, especially for those at highest risk: members on high doses of opioids, those taking high-risk medication combinations, and members with addiction
Identifying and acting upon overuse, misuse, and fraud
Supporting safe communities through participation in opioid safety coalitions, and promoting naloxone
A companion paper, Case Studies: Three California Health Plans Take Action Against Opioid Overuse, reviews these programs in depth.
This year, researchers from Harvard University, in conjunction with the California Health Care Foundation, are formally evaluating the impact of the Narcotic Safety Initiative compared to a control population. Results from that study are expected to be released in the next year.
"As a health plan, Blue Shield is in a unique position to work together with our providers, members and policymakers to educate people about the dangers of opioids while simultaneously ensuring that our members are getting the care they need," Wong said.
Health plans create best practices and play a key leadership role in opioid and behavioral health reforms. Payers and providers can partner toward achieving a program where opioid use drops. Click HERE and discuss how BHM's review network supports payer efforts. 6 of the 10 largest payers use BHM for BH reviews.
Blue Shield of California, an independent member of the Blue Cross Blue Shield Association, is a not-for-profit health plan with 4 million members, 6,800 employees and more than $17 billion in annual revenue. Founded in 1939 and headquartered in San Francisco, Blue Shield of California and its affiliates provide health, dental, vision, Medicaid and Medicare health care service plans in California. The company's mission is to ensure all Californians have access to high-quality care at an affordable price. Blue Shield has contributed more than $450 million over the past since 2002 to the Blue Shield of California Foundation. Contact your local agent or broker about Blue Shield of California products and services, or visit www.blueshieldca.com.