Accountable Care Organization Conversion: A Successful Roadmap for ACO Transformation
BHM assists organizations making the transformation to Accountable Care with strategic planning that allows you to successfully convert to a quality driven organization, while effectively managing risk.  With experience in the field, BHM knows the critical areas of focus for organizations beginning their ACO Transformation journey and works with you to: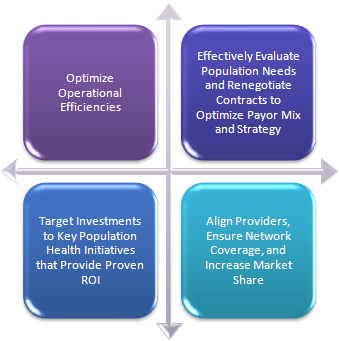 Our ACO Conversion services assist organizations in effectively and efficiently making the shift to Accountable Care with sustainable solutions that cushion the financial impact of conversion and work to maximize margin growth.  Our ACO Experts combine effective project management and financial expertise with informatics knowledge, tools, and change management processes to successfully assist your organization through the entire ACO Conversion Process.
The BHM Process
The BHM ACO Process not only ensures that organizations achieve successful status as an ACO, but facilitates future success by looking at the complex quality, financial, and clinical dynamics at play and ensuring proper alignment of all areas across the organization.  We begin with a readiness assessment to identify operational gaps.  Next, we assign dedicated ACO project managers and the latest project management tools to create an implementation plan for conversion success.  We round out these services with a dedicated team of financial strategists who will work on maximizing revenue strategies both during and after conversion, and follow up with post implementation assessments which put the power of clinical, financial and quality data in your hands.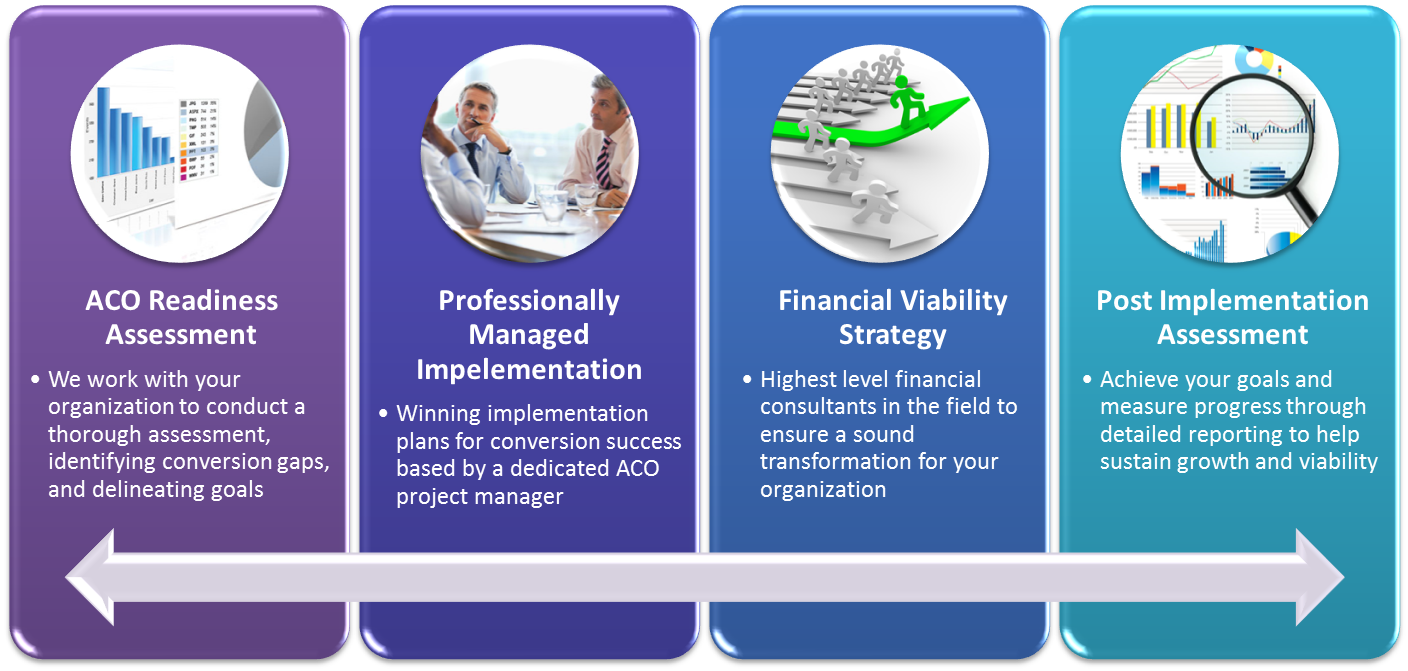 The BHM ACO Conversion Difference:
Dedicated Certified Project Managers and the latest project management tools to ease the complexity of the conversion process
Strategic Financial Teams which are unique to the BHM conversion process and work to mitigate or eliminate the financial impact of conversion activities both pre and post implementation
Efficiency Experts trained in lean processes work with your team to boost efficiency and quality of patient care through simultaneous initiatives
Clinical Experts ensure  your team has the guidance needed to not only achieve optimal outcomes, but to measure these outcomes effectively and plan for continuous quality improvement