Improve Financial Performance. Boost Cash Flow. Mitigate Risk.
BHM has solid experience and top level experts who are dedicated toward bringing about rapid and sustainable financial improvements for our clients. Due to our unique knowledge of all aspects of healthcare, we are able to take a comprehensive look at an organization, and every area that impacts financial performance – from clinical operations, to processes and staffing – in order to find impactful change. Our data driven approach allows full and complete analysis of the most difficult cash flow problems.
Our financial analysis pinpoints improvements to rapidly address cash flow issues – immediately improving your organization's bottom line. We couple this with intermediate and long-term strategies which provide measurable and sustainable results long after the engagement is over.
Some of Our Financial Analysis Capabilities Include: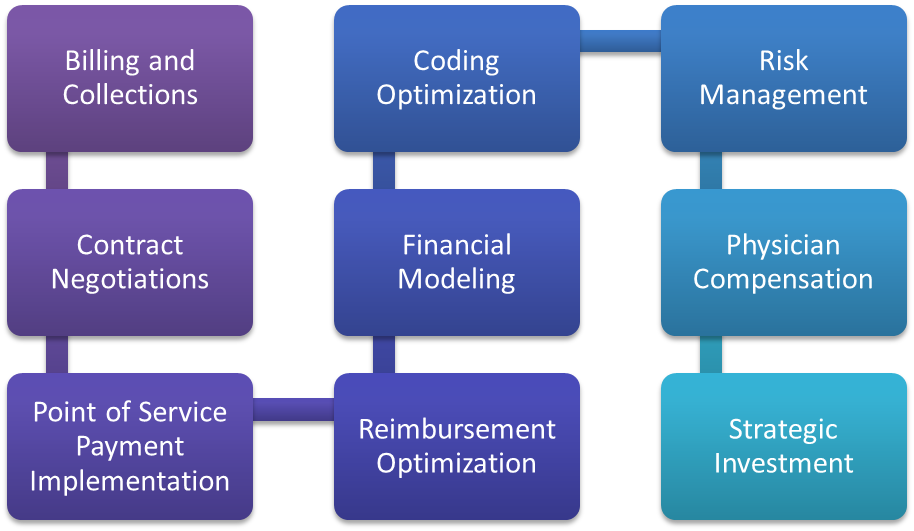 Financial Viability in an Era of Reform
Organizations now more than ever need to ensure that they have a reform proof revenue cycle. We assist our clients in determining financial strategies that can assist them in boosting profitability, mitigating risk, and maximizing reimbursement. Our comprehensive analysis examines your profitability across all facets of the organization to find and realize potential in every area. The end result is cash flow improvements and bottom line enhancements of up to 20%. We guarantee our results and provide sustainable, pragmatic approaches for long-term growth and superior financial performance.
A Three Pronged Approach:
Financial Analysis is part of our three pronged approach to increasing productivity, efficiency, viability, and sustainability in the ever-changing industry of healthcare. Isolating components which are more profitable and/or economical is critical in attaining financial results.