---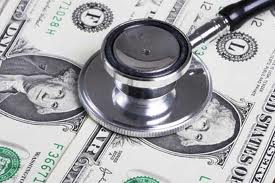 Recruiting and retaining qualified Medical Directors and Chief Medical Officers challenge healthcare organizations of all types. Whether you  employ or contract these medical professionals, consider two recent cases as reminders of potential issues far different than recruitment and retention and considerably more financially damaging. Significant risks beyond recruitment exist and staying informed about new Stark Law rulings pays.
Understandably, providers at all levels must pay attention, but payers with MDs and CMOs on staff may be open to similar issues.
Risks Beyond Recruitment
Nick Hernandez, in an article by the Western PA Healthcare News Team, identified two key responsibilities of most medical directors:
Ancillary personnel supervision. In short, know how to do what you offer. Medical directorship encompasses many requirements, oftentimes including the supervision of various healthcare providers and ancillary personnel. Failure to provide the appropriate supervision can result in allegations of false claims being made to the Medicare or Medicaid programs. Indeed many times governmental regulators seek to hold medical directors accountable for administrative, civil, or criminal damages.
Professional liability issues. Medical directorship also comes with potential issues related to professional liability and the physician's medical malpractice coverage. Physicians serving as clinical medical directors are often required to review clinical, patient care, and risk management policies and procedures as part of their duties and obligations. As mentioned above, medical directors are frequently obligated to supervise other personnel (e.g. other physicians, nurse practitioners, physician assistants, etc.).
The high demand for behavioral health and medical expertise adds significant pressure for taking advantage of the many opportunities for qualified professionals. Some of the best experts work in a number of different situations that may carry additional risks. Here are two recent examples.
MO Hospitals Pay $34 Million to Settle Stark-related Allegations
US Department of Justice reported Mercy Hospital Springfield and Mercy Clinic Springfield in Missouri, agreed to pay the United States $34 million to settle Stark-related false claims allegations that they violated the False Claims Act by engaging in improper financial relationships with referring physicians. The clinic allegedly took into account the volume and value of the physicians' referrals to Mercy Hospital's Mercy Oncology Infusion Center – Chub O'Reilly Cancer Center in setting their compensation, according to the settlement.
Federal law restricts the financial relationships that hospitals and clinics may have with doctors who refer patients to them.
"When physicians are rewarded financially for referring patients to hospitals or other health care providers, it can affect their medical judgment, resulting in over-utilization of services that drives up health care costs for everyone," said Acting Assistant Attorney General Chad A. Readler of the Justice Department's Civil Division.  "In addition to yielding a recovery for taxpayers, this settlement should deter similar conduct in the future and help make health care more affordable."
The allegations settled today arose from a lawsuit filed by a whistleblower, Dr. Viran Roger Holden, a physician who was employed by one of the Defendants, under the qui tam provisions of the False Claims Act.  Under the act, private citizens can bring suit on behalf of the government for false claims and share in any recovery.  Dr. Holden will receive $5,440,000 from the recovery.
"This settlement protects patients and the public by enforcing the federal protections against profit incentives for physicians," said Acting U.S. Attorney Thomas M. Larson for the Western District of Missouri.
"Patients deserve assurances that they are receiving appropriate medical care, unbiased by hidden incentives.  And taxpayers deserve assurances that the cost of public health care programs is not inflated by unnecessary procedures and services."
"When physician compensation improperly accounts for referrals, patients are left to wonder whether their doctor's judgment has been tainted and motivated by financial interests," said Special Agent in Charge Steven Hanson for the Department of Health and Human Services Office of the Inspector General.  "Illegal financial reward has no place in health care.  Today's settlement should send a message that, together with our law enforcement partners, we will pursue these cases."
Federal district court interprets Stark Law's "writing" requirement
An important ruling regarding Stark's Law was discussed in separate articles by Dentons and by the American Bar Association. On March 15, 2017, Chief Judge Joy Flowers Conti of the United States District Court for the Western District of Pennsylvania issued a decision in U.S. ex rel. Tullio Emanuele v. Medicor Associates Inc. et al., provided the first interpretation by a federal court of the recently revised writing requirement that is an essential element of several important exceptions to the federal physician self-referral statute and its implementing regulations (collectively, the Stark Law), including the personal service arrangements exception (Personal Services Exception) and the fair market value compensation exception (FMV Exception). Specifically, the court addresses whether that requirement was satisfied during the periods of time in which the medical directorship agreements were allowed to lapse.
What is new, however, is that in a rule effective January 1, 2016 (the Final Rule), CMS took the position that the "writing" at issue may take the form of a collection of documents, as opposed to a single, formal contract. Just as important, the agency also took the position that this always had been CMS's interpretation of the writing requirement.
The court concluded that the parties' original agreements, coupled with the invoices and checks exchanged during periods of time when the contracts were expired, were sufficient to satisfy the writing requirement.
With respect to two of the medical directorships, however, the court concluded that the various emails and memoranda, as well as unsigned draft agreement, were not sufficient to satisfy the writing requirement. The court acknowledged that the kinds of documents presented by defendants "may generally be considered in determining whether the writing requirement is satisfied[.]" However, the court hastened to add that it "is essential that [such] documents outline, at an absolute minimum, [1] identifiable services, [2] a timeframe, and [3] a rate of compensation."
The six original medical directorship arrangements, the court found that Medicor and Hamot had complied with the writing requirement in order to meet the applicable Stark Law exceptions. U.S. ex rel. Emanuele v. Medicor Assocs., No. CV 10-245, 2017 WL 1001581 (W.D. Pa. Mar. 15, 2017).
Providers should be mindful of CMS's revised guidance that stated, "[i]n most instances, a single written document memorializing the key facts of an arrangement provides the surest and most straightforward means of establishing compliance with the applicable exception."
Chief Medical Officer and Medical Director staff positions carry a wide spectrum of risks. Outsourcing the review of complex cases and claims spreads the potential risks beyond recruitment. Click HERE and discuss how BHM's review network can ease the workload of your chief medical officers and medical directors while helping manage risks.