Health insurance claim denials are one of the largest areas of lost revenue for health care organizations. They are also one of the simplest things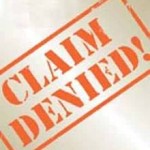 to quantify, address and correct. Reducing denials is a valuable way to increase profitability amidst the difficult financial situation organizations face due to things like Medicare cutbacks and lower reimbursement rates. Targeting denied claims can directly benefit your organization's bottom line by recouping lost revenue and accelerating your revenue cycle.
Determining which denied claims are most important financially, identifying the reason for denial, and creating and implementing a plan to address these issues will enable your organization to recover valuable losses. Here are seven steps your organization can take to minimize claim denials.
1. Review Your Provider Contracts
Many claims are denied on the basis of incomplete data, incorrect data, or insufficient supporting documentation. Each provider has their own set of rules and requirements for claim submission.
Create summary documents for each provider or an overall summary that identifies each provider's individual requirements. Include information such as:
What format you need to use (i.e. spelling out the name of a state versus using the abbreviation).
The timeframe for submission.
The timeframe within which you can reasonably expect payment.
How claims are submitted (electronically, by mail, or other).
What supporting documentation is required.
Who to contact should any questions arise.
2. Compile a Complete Denial Assessment
Create an analysis of the twelve months of submitted claims. This will establish a baseline for determining the total amount of revenue lost due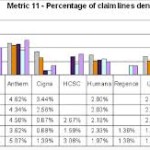 to denials. This step requires four figures:
The total number of claims submitted.
The monetary value of the submitted claims.
The total number of denied claims.
The monetary value of the denied claims.
3. Categorize Denials By Cause
Create categories according to cause of denial, then sort claims within each category from high to low based upon monetary value. This will identify which categories will provide the greatest financial benefit to your organization and should thus be your first priority.
Some of these categories may include (but are not limited to): incorrect claim data, incomplete claim data, insufficient supporting documentation, incorrect coding, terminated coverage, timeliness of submission, provider error, failure to obtain prior authorization and improper benefit coordination.
4. Create Subcategories Within Each Denial Category
Look for ways to quantify, target and address each of the major denial categories. The goal is to identify commonalities and specific areas to focus on in order to resolve the issues. Here are several areas to consider when creating subcategories:
Incomplete information: Determine if the same information is missing from each claim, or if multiple types of information are missing.
Incorrect information: Identify if claims were submitted to the same provider, or multiple ones, then check if any of these providers recently made changes to processes/codes or if they are new providers.
Coding issues: Establish if particular codes are denied more than others.
Missing supporting documentation: Determine if it is always the same documentation or always the same provider.
Multiple denied claims from a single location: Find out if claims are all from same physician office.
5. Create a Plan of Action
Identify the top three broad categories in terms of the amount of revenue lost and drill down to the subcategories for each. List proposed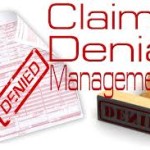 methods for correcting each subcategory and identify how these corrections will be implemented. This might include:
Training (or retraining) staff on correct claim submission
Implementing a checks and balances system
Setting up conference calls with providers to clarify certain issues
Improving documentation (i.e. policies and procedures, provider requirement summaries, training manuals)
Establishing better methods for gathering and tracking data
6. Implement Your Plan
Share your plan with your staff and explain the issues, their causes and the proposed course(s) of action. Identify the end goals and what achieving these goals will mean for both staff and the organization as a whole, stressing the importance of collaboration.
Provide continuous feedback throughout the process, and continuously review and tweak the process as you go along in order to ensure everything is going according to plan. Set up meetings with providers to discuss your goals and how you intend to accomplish them. Collaboration with providers is key and will help the entire process run much more smoothly.
7. Review Your Progress Weekly
Set up a tracking mechanism such as an Excel spreadsheet and/or graphs to document your progress. Continually evaluate your plan to ensure you stay on target, and make adjustments as needed. Review the progress with your staff and celebrate milestones.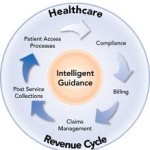 The Bottom Line
Reducing medical denials is fairly simple way to improve your organization's profitability and increase efficiency. Following these steps will create a roadmap to understanding and controlling your denied claims and can result in increased revenue, reduced administrative time and dollars required to correct claims and fewer denials in the future.
About BHM Healthcare Solutions – www.bhmpc.com
BHM is a healthcare management consulting firm whose specialty is optimizing profitability while improving care in a variety of health care settings. BHM has worked both nationally and internationally with managed care organizations, providers, hospitals, and insurers. In addition to this BHM offers a wide breadth of services ranging including managed care consulting, strategic planning and organizational analysis, accreditation consulting, healthcare financial analysis, physician advisor/peer review, and organizational development.
Contact Us :  results@bhmpc.com, 1-888-831-1171
Please click on the image below to learn more about Denial Management.