The Affordable Care Act (ACA) is filled with hundreds of provisions that can read very much like the 10 commandments – "thou shalt" and thou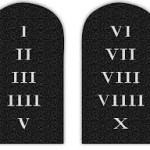 "shalt not". The ACA was designed to provide affordable accessible coverage to individuals while holding insurance companies accountable.
Following are the 10 commandments of the ACA:
1.     Thou shalt have affordable insurance.
Affordable insurance is one of the main focuses of the Affordable Care Act. However, affordable is a relative term that hasn't really been defined. What is affordable for one may not be affordable for another. Beginning in 2014, the healthcare marketplaces will become effective. These marketplaces will include assistance from the government for those who qualify and will therefore require income verification. Those eligible will be those earning between 100% and 400% of the poverty level. Additionally, to promote the affordability aspect, all states were originally required to expand Medicaid. During negotiations on this provision, it was left up to the individual states as to whether or not to expand. So, in certain states, insurance will be more affordable to those earning up to 133% of the poverty level, while in others that opted not to participate, insurance may not be as affordable.
2.     Thou shalt have accessible insurance.
Accessible insurance is also a premise to the Affordable Care Act. As such, insurance companies as well as the marketplaces are required to your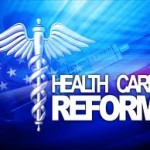 choice of doctors as well as access to out of network emergency rooms. Additionally, health insurance exchanges will be available in 2014 with open enrollment beginning October 1, 2013. All states are required to either setup their own state-run exchange or utilize the exchange setup at the federal level. Accessibility to information, completing the application and subsidy calculators are available via the internet, phone, or in person.
3.     Thou shalt be accountable.
Another of the main goals of the ACA is to require insurance companies to be accountable for their actions. As such 2 provision  in particular pertain to the accountability aspect: rate review and the 80/20 rule. Insurance companies are required to publicly justify any rate increases of 10% or more. The 80/20 rule requires insurance companies to spend at least 80% on premiums and quality improvement and 20% or less on administrative costs. If an insurance company crosses these thresholds, they are required to issue rebates to their policy holders.
4.     Thou shalt have insurance.
Beginning in 2014, all Americans are required to carry health insurance coverage or face some pretty hefty penalties. This provision is known as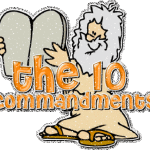 the individual mandate. The penalties for 2014 for individuals are the greater of $95 or 1% of income. There are a few exceptions to this rule such as certified religious sects, those that belong to an Indian tribe, those that are incarcerated, those that experienced less than a 3 consecutive month gap in coverage, those that have a certified hardship, those that are members of a health care sharing ministry, those with income levels below the level required to file a tax return, those in which the amount of premiums required is more than 8% of income, and those that are not lawfully present.
5.     Thou shalt provide insurance.
Originally, the date of the employer mandate was set for 2014. This provision requires employers with greater than 50 employees to provide insurance coverage options to their employees. This provision has been delayed until 2015. With this provision, employers who do not offer coverage will face penalties which can be quite substantial especially for those circling the 50 employee range. Larger companies, who don't already offer insurance coverage may opt to take the penalty as this may be much less than the cost of providing coverage. The penalties are per full time equivalent. Therefore, we may see an influx of companies reducing the hours worked per employee to reduce the penalty assessed. The threshold is currently 30 hours to be considered full time which is less than the current Department of Labor thresholds. There may be some controversy between departments on this particular issue.
6.     Thou shalt have insurance without pre-existing exclusions.
Prior to 2014, one of the main factors which influenced whether insurance options were available and affordable was health condition. Insurance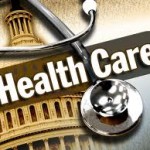 companies had the authority to refuse to insure or refuse to cover a pre-existing condition at least for a certain time frame. As of2014, this provision is removed. Insurance companies will no longer be able to refuse coverage or charge higher premiums due to a pre-existing condition. Those applying for insurance in the healthcare marketplaces will not have higher premiums due to health condition with the exception of those who are smokers. Smokers will pay 1.5 times higher premiums than those who don't.
7.     Thou shalt have free preventative care.
Most health plans cover things such as shots and screening tests at no cost to the individual. www.healthcare.gov has a list of services which are considered preventative. The healthcare marketplace provides all of these at no cost to you. Additionally, just about all other insurance plans should provide unless they are grandfathered (in existence prior to March 23, 2010.
8.     Thou shalt have insurance coverage until age 26.
The Affordable Care Act allows dependent coverage for individuals up to age 26. Even if your dependent is married, not living with you,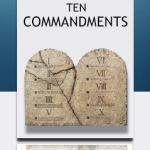 attending school, financially independent or eligible to participate in an employer's plan, the dependent can still be eligible for coverage under your policy.
9.     Thou shalt have essential benefits under the marketplaces.
Under the healthcare marketplaces, essential benefits are required. This is a minimum set of core benefits which must be included at a bare minimum in all participating plans. The essential benefits include: ambulatory patient services, emergency services, hospitalization, maternity and newborn care, mental health and substance use services, prescription drugs, rehabilitative services and devices, laboratory services, preventative and wellness services, and pediatric services.
10.   Thou shat not be cancelled due solely to an error on the application.
Prior to the Affordable Care Act, insurance companies had the authority to cancel coverage, declare your policy invalid or ask you to pay back money they have already spent. The ACA takes away this authority and makes it illegal for you to be cancelled on the sole reason there was an error in the application.
About BHM Healthcare Solutions – www.bhmpc.com
BHM is a healthcare management consulting firm whose specialty is optimizing profitability while improving care in a variety of health care settings. BHM has worked both nationally and internationally with managed care organizations, providers, hospitals, and insurers. In addition to this BHM offers a wide breadth of services ranging including managed care consulting, strategic planning and organizational analysis, accreditation consulting, healthcare financial analysis, physician advisor/peer review, and organizational development.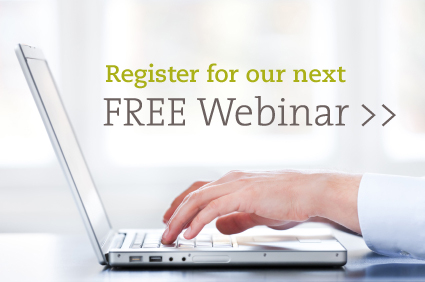 Get Ready for the Changes With a Free ACA Webinar
It is important that every healthcare organization has a thorough understanding of the Affordable Care Act, and how it has the potential to impact them and their organization.  Change will be swift and the reform will be sweeping, requiring a number of clinical, administrative, and financial changes in order to operate successfully and profitably.  If you would like more information about how to prepare your organization for the ACA Impact, BHM will be hosting a free no obligation webinar entitled The ACA Impact on Hospitals, we hope that you will join us.
Title: Impact of the ACA on U.S. Hospitals
Description: Find out what your organization can do to brace for the Affordable Care Act (ACA) and what strategies you can implement now to succeed in a changing environment.
Date & Time: Thu, Oct 3rd, 2013 at 12:00 pm EDT
Please register for the above meeting by visiting this link:http://BHMHealthcareSolutions.enterthemeeting.com/m/TWWX6JZM. Be sure to "add to outlook" when you receive your confirmation.