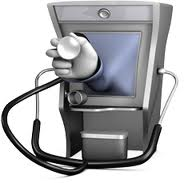 With time, Electronic Health Records (EHRs) have evolved dramatically. If you, as a practitioner, are using an older EHR system, then it may be time to replace your software. The new EHR systems have helped practices to cut costs, increase efficiency, and improve patient care, in addition to being more user-friendly and offering customization capabilities.
So, when is the right time to consider EHR replacement at your practice? Find out now:
Specialty EHR
Physicians having specialist medical practices are not happy with a general EHR. This is the reason EHR replacement has become necessary for them. The new versions of the software are specially designed keeping in mind requirements of different specialties. Their template contains charts, diagrams and medical details for specialties, helping physicians with their diagnosis and treatment plans. Physicians can also customize the template to create more precise records.
Adaptability
Physicians are busy people, who would like to stay in touch with their patients' information at any given time and place. These days, vendors are offering EHRs that can be accessed from every gadget – cell phone, tablets, laptop and desktop – allowing physicians to stay connected with their patients on the go. This reduces the time of responding to patient query and increases communication.
Integrated System
EHRs have become even more efficient than what they used to be. Now, the software comes with an integrated Patient Portal that allows patients to stay informed about their healthcare plans and treatment. The information provided to them is controlled by the physicians, so that any critical news or medical details are not disclosed electronically. The software also allows practices to generate e-prescriptions to pharmacists that will minimize chances of medical errors.
Meaningful Use Certified
A government certified EHR is one that has the interoperability function and contains the ICD-10 coding system. Therefore, if physicians want to be eligible for the meaningful use incentives and avoid penalties, they would have to replace their EHR with a certified one. Physicians can utilize the hardship exemption, under which physicians whose vendors do not have a certified EHR will not be penalized. However, they would have to make the EHR replacement for the next year.
Saves Time and Cost-Effective
The new versions of EHR coming into the market have an integrated medical billing option. Their Practice Management and EMR integration allows physicians and their staff to save time as it helps them in every phase of the patient process including: patient registration, recording vitals and patient medical history, diagnosis, creating treatment plans and accurate billing and coding. This helps to save time and cut down on costs of additional resources.
Other Reasons
Evaluate the change in efficiency and productivity level of your practice before and after implementation of your current EHR. If you identify that there has been no sign of improvement in the workflow of your practice and no growth in business, then it may be time for an EHR replacement. If your software is not user-friendly and creates issues more often, then it may be time for a replacement. If the support department of your vendor does not respond to queries of your staff on time, then it may be necessary to switch the vendor.
Like any other business, your practice cannot afford to suffer because of inefficiencies in outdated technology. It is important that you take a proactive approach and make necessary changes in your practice to improve your business and workflow, while minimizing your loss.
Nina Keller, http://www.ehrsoftware.info/ writes about different issues in the Healthcare IT industry. Her areas of interest include Affordable Care Act, EHR System, Meaningful Use, Revenue Cycle Management, and privacy and security of patient health data. I frequently write about these issues for various blogs. I tweet at @Nina29979