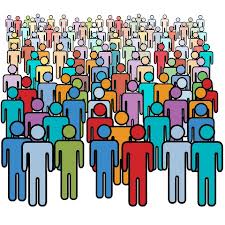 In the wake of Ebola, healthcare systems worldwide are focusing more than ever on defining – and refining – their population health initiatives. Smart thinking on multiple accounts, if you think about where we're headed in terms of healthcare reform.
Moving toward population health
Hospitals that are moving towards population health initiatives now will be far better prepared for the overall shift to accountable care that's on the horizon.
The first step is defining population. Are you going to define populations by illness, socioeconomic factors, financial factors or some vector of all three? Generally speaking, defining your population should align with the kind of care your organization is already known for. If you're a highly regarded trauma center, focus on that. If you're known for your pediatric oncology unit, there's your population. Start with what you already have and expand outward from a solid spot you can stand – and build – on.
Alternatively, you can approach the problem from the opposite standpoint: identify key areas of weakness, remedy them, and learn from previous mistakes. While this is a noble route to take, it might not be feasible if you don't have the financial resources to take a bit of a leap on making corrections. It may be more economical to build something brand-new into your pre-existing structure than attempt to tear down and then rebuild atop old problems.
The same could be said about patients! Make sure that you're treating not just acute issues – but chronic problems as well. It's not enough to support patients just in times of emergency. Many chronic issues can develop into costly emergencies if they are unmanaged. One way to address this is through care management programs. Care managers, who are usually nurses, help guide a patient through the health system as they are receiving care, and coordinate any follow-up care.
Care coordination can also be used in conjunction with performance-based payment programs which reward providers for improving population health outcomes. By establishing measures, or benchmarks, that hospitals can strive for, you can also make proper use of another tool – data.
By utilizing the data you already have, you can use predictive analysis to not only figure out your benchmarks, but mark progress as you move forward and even predict problems before they occur.
Other benefits of population health focus?
Increased quality and efficiency of care,
Better access to healthcare
Fewer emergency room visits and admissions
Better communication between providers, patients and payers
Shared risk – especially financial
Overall cost reduction
Better health – for everyone.