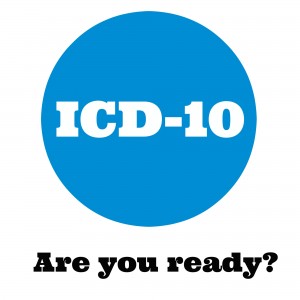 With the new roll out date of ICD-10 finally on the calendar, healthcare providers and payers alike have been preparing for the change. ICD-10, which consist of more than 69,000 new codes, hopes to streamline clinical communication by implementing new more detailed 7 digit alphanumeric codes. The wait has been long and with the date looming times can get stressful. The conversation on how to prepare for ICD-10 has been rich, but there hasn't been much direction for pharmacies preparing for the change. We've collected some helpful tips for pharmacies getting ready for the change to ICD-10.
1. ICD-10 Expert
According to the AACP, pharmacies will only need training on ICD-10 depending on how extensively they plan to use the codes. That being said it will be very beneficial to train someone in your organization on the new ICD codes. Make them an ICD-10 expert and this will help streamline timelines and reduce error.
2. Communication is Key
Pharmacies will have to wait for medical industry professionals to role out ICD-10 codes. This may mean a pharmacist having to contact the healthcare provider to verify an ICD-10, if it is missing from a prescription. Communication between providers and pharmacies will be key to helping rollout ICD-10 smoothly.
3. What about ICD-9?
ICD-9 may still be used on prescriptions from September 20th, 2015 and prior. ICD-10 codes must be used from October 1, 2015 onward.
4. Use of Unspecified Codes
The use of unspecified codes will be greatly reduced. ICD-10 allows for more specificity which helps with data collection and research.
5. Organizational Assessment
To prepare for the shift, pharmacies should do an assessment of all patients who might have reoccurring prescriptions or be up for resupply after October 1, 2015. Being prepared will help reduce wait times for prescription refills and generally help the pharmacy run smoother when October 1 arrives.
As October 1, 2015 looms, keep these tips in mind. Take a look at our previous blogs on ICD-10 for a better understanding of the update as a whole. Don't worry if you aren't prepared, you still have time. Just remember: communication with physicians is key to helping your organization transition to ICD-10 smoothly.
We want to know what you think? What affects do you think ICD-10 will have on pharmacy?