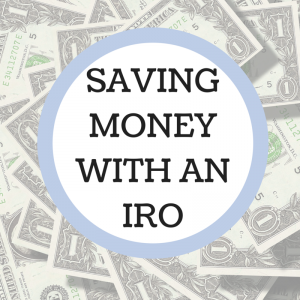 The role of the Independent Review Organization (IRO) in the appeals process is to provide an unbiased 3rd party opinion on complicated reviews, helping to assure that all reviews are given the time and care they deserve. It's a common illusions in the healthcare industry that taking care of things in house is the best and easiest way to save money—however this isn't true when it comes to claim reviews. If you are trying to manage your denials in-house, it can actually be counterproductive if you're trying to save money and even time. Let's take a look at how outsourcing your IROs can save you time and money.
The Ever-Changing Industry
The healthcare industry is always evolving. Whether it comes to technology or rules and regulations, it's often hard to organization to keep up. Not only are organizations spending money to upgrade systems and train staff, it is also increasing the need for specialization with certain industries. Staying relevant and up-to-date on newest technology, procedures and practices can cost organizations a lot of time and money. This is where an IRO comes in. Independent Review Organizations are required to stay up-to-date with cutting edge technology and follow the current standards for appeals. Hiring an external IRO can help you save the time and energy you may need to allocate to updating technology or training staff on new policies.
From Specialties to Sub-Specialties
Although it possible staff reviewing claims within your organization are aware of the broader vision and operations of providers, it's often unlikely that they would be able to accurately assess for medical necessity within very-specific disciplines unless they were within that area of expertise themselves. Hiring, training and retaining specialists is a costly investment for any organization, and as the increased need for hyper-specialization becomes unavoidable, you may have an infinite need for specialists. This is where an IRO comes in. IROs have accesses to reviewer networks with a wide variety of specialties and sub-specialties. IROs at their core are designed to hire and train specialists who can review claims and determine whether or not the denial was valid – meaning you don't have to. This invaluable service comes in the form of an unbiased yet educated review of the claim, something which is only possible because they are independent of the organization they are reviewing.
Focused on the Facts
An accredited IRO works hand in hand with URAC's standards and takes an evidence-based approach to evaluating claims – from medical necessity criteria to reviews for pharmacy, disability, hospitals and worker's compensation. But why outsource the work? IROs are designed to fulfill this review function, this means they can process far more claims in a given time frame than an organization could on its own. This saves not only money but time as well. Don't forget, if you are scrambling with time or money to train staff, your internal reviews could suffer. IROs are focused on facts and quality – they are there so you don't need to worry about doing something wrong – so why not use them!
National Association of Independent Review Organizations (NAIRO) offers a great paper: Understanding the Vital Role, Challenges, and Opportunities of Independent Medical Review Services