Behavioral Health integration is recognized as a major trend for both payers and providers. BHM's expertise in Behavioral Health integration will transform your organization.  Click here and learn how this approach and expertise sets BHM review services apart.
Behavioral health integration in primary care has been one of the biggest healthcare trends in 2016 so far. From cracking the stigma surrounding mental health to paving the way for better access to behavioral health related services, integration is making waves in all facets of the healthcare continuum.
2016 will be an important year for Behavioral Health integration with everyone employers to payors recognizing the importance of treating mental health issues in a primary care setting.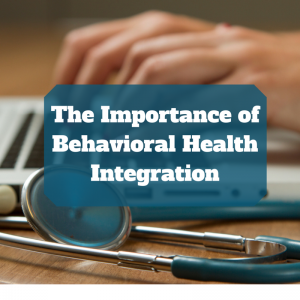 Kaiser Health News recently reported on a study conducted by Health Affairs that takes a closer look at how primary care doctors treat depression. The study found that "more often than not, primary care practices fall short in teaching patients about managing their care and following up regularly to track their progress. That approach is considered most effective for treating chronic illnesses."
KHN reports that people with mental health issues often seek help from their primary care providers (instead of a mental health professional) because they are easier to access. It's not uncommon for there to be a shortage of psychiatrists in a patient's insurance network or for direct mental health services to be located outside of the patient's geographical area.
The study, which surveyed more than 1,000 primary care practices across the U.S., found that "on average, the practices surveyed were least likely to follow those protocols when treating depression. About a third kept registries of patients with depression, and the other steps were less commonly used. Less than 10 percent of practices, for instance, reminded patients about their treatments or taught them about the condition."
Hoping to shed light on the issues surrounding lack of quality care for mental health issues, this report suggests that behavioral and mental health issues be treated as physical illnesses. By closing the gap between behavioral health services and physical health services, quality care and patient care can be improved.

Integration doesn't start and end with coordinated care, facets of practice management such as administrative tasks, billing and staff all need to be taken into account. Substance Abuse and Mental Health Services Administration (SAMSHA) suggests focusing on three main aspects during the behavioral health integration process:
Administration
Workflow
Practices
You can read the full Kaiser Health News article here and the full Health Affairs Study here.