BHM Healthcare Solutions knows about changes in healthcare; guiding organizations, like yours, through the stormiest of market seas. CLICK HERE and schedule time with our Healthcare Experts.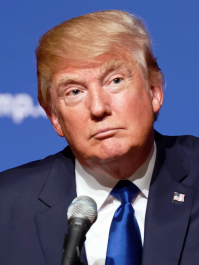 The contentious US presidential election ended with a surprise (to Democrats) and created an eventful November 9th stock trading day. Now the congratulations and celebrations settled down, healthcare experts turn their sights to 2017.
Healthcare evolved significantly over the past decade, or so. Policy changes brought opportunities for organizations with continuous improvement strategies. Today, the Republican controlled government prepares to adapt and improve care and access. Policies will change, and the nimble organizations will adapt and grow.
Healthcare Opportunities
On November 10th, Becker's Hospital Review posted:
Centene CEO Michael Neidorff said the market's reaction to election results was a "gross overreaction" and that the stocks will recover.

"We are the one company left standing with a very successful exchange product," Mr. Neidorff told the St. Louis Post-Dispatch. "We've let investors know that and I'm sure that plays in their mind."Healthcare Opportunities

Commercial insurers' stock performance following the election was mixed. Aetna's stock increased 3 percent mid-Wednesday, while UnitedHealthcare stock dipped 2 percent, according to The Washington Post. Since Tuesday, Anthem's, Cigna's and Humana's stocks have experienced a steady upward trend. – full story
The Wall Street Journal observed:Healthcare Opportunities
"Health-care reform is in place, it's going to be modified, it's going to move forward," said J. Mario Molina, the CEO of Molina HealthCare Inc., a large insurer of Medicaid patients. "We're going to see Obamacare 2.0, maybe they will call it Trumpcare, or Ryancare" after House Speaker Paul Ryan (R., Wis.)…

…Despite the election outcome, the industry still has to reckon with "the very real concerns the public has" about drug prices and health-care affordability, said Ron Cohen, CEO of drugmaker Acorda Therapeutics Inc. "Those issues have not changed substantively just because we have a new administration," he said. – full storyHealthcare Opportunities
Lessons from day 2
The Nashville Business Journal (home to large healthcare corporations) carried a "wait and see" message: Healthcare Opportunities
The unexpected Trump victory took the market by surprise, leading to a steep plunge in stock futures Tuesday night. But the market as a whole recovered throughout the day Wednesday, with most area stocks – even some in the health care industry – gaining ground by the end of the trading day…

…In a note sent early Wednesday morning, Paula Torch, a Nashville-based analyst with Avondale Partners, said her firm would be "moving to

[the] sidelines" on HCA, LifePoint, and Pennsylvania-based Universal Health Services in the wake of the surprising victory, rating all three as "market perform" and re-evaluating price targets while the future becomes clearer.

"While the imminent future of health care under a Trump presidency remains foggy, near-term uncertainty will prevail and significantly pressure health care stocks, in particular the hospitals, as sentiment wanes," Torch wrote in her note. "Given recent market reaction to weaker third-quarter results, we expect stocks to trade down in the coming days/weeks on this event. – full story

As emotions drain from this extremely emotional election cycle, focus turns to the practical matters at hand; create a new landscape for healthcare industries. In that, age old lessons prove the best bet, organizations based on long-term strategies, metrics, and continuous improvement thrive.

Let let us work with you on answering your biggest question, "What's next?" Click HERE.