---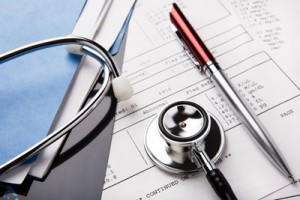 Any serious discussion of patient care and cost containment must include a discussion about utilization review and management. Sometimes these two terms are used interchangeably, while their meanings and processes are quite different in reality. This duality can lead to confusion, so today, we wanted to take the time to explain the difference between these two types of services and outline their unique benefits in the healthcare continuum.
Utilization Review
Utilization Review is the older and more widely-accepted of these two terms, and thus is sometimes referenced as the generic term. However, the utilization review process specifically refers to processes that begin after healthcare services have been delivered.
The review side of utilization is often referenced when medical necessity criteria or appropriateness is being observed. Utilization review (UR) is a safeguard against unnecessary and inappropriate medical care. It allows health care providers to review patient care from perspectives of medical necessity, quality of care, appropriateness of decision-making, place of service, and length of hospital stay.
"Medical utilization review is a critical component of effective claims administration because medical decisions can be made by experts using the latest research", said Trey Gillespie, assistant vice president of workers' compensation at Property Casualty Insurers Association of America.
In the hospital setting, Utilization Review provides both a review function as well as a support function for the provider and other staff related to the admission decision, continued stay, and resource utilization.
Utilization Review is responsible for delivering Advance Beneficiary Notices (ABNs), interfacing with third party payers regarding authorizations and delivering the Important Message from Medicare (IM) regarding discharge rights to Medicare patients.
The goal is to achieve appropriate reimbursement & prevent denials from Medicare and other third party payers.
Key Benefits of Utilization Review
Ensures organizations are continuously improving
Focuses on delivering appropriate levels of care
Improves clinical outcomes
Lowers costs
Improves communication between payers, providers, and insurers
Enhances quality of care
Eliminates excessive or unnecessarily procedures or treatments
Prospective review, a component of UR, may also be referred to as utilization management (UM). UM is based on the information derived from the review process both internal and external to the organization providing services, to ensure quality of service and effective and efficient delivery.
Utilization Management
Utilization management in a hospital setting is now moving more toward a proactive rather than reactive approach. Through care coordination, discharge planning and medication reconciliation, hospital administrators are taking the necessary steps to review themselves before they ever need to seek an external review in the first place. While proactive planning is better than retroactive justifications, not everyone is quite there yet.
Utilization Management, however, refers to a more proactive, broad scope approach in respect to the evaluation of medical necessity. This includes processes such as:
Concurrent planning
Discharge planning
Pre-certification
Clinical case appeals
It also encompasses clinical and peer reviews as well as appeals introduced by a variety of participants. Management helps give healthcare systems a big picture look at their processes both before and after care has been delivered.
How do utilization management programs typically work?
"Providers send a notification when they have a patient who is being admitted to the hospital or is being considered for an elective admission in the future. The request for services is compared against evidence-based policies to ensure the care is safe, appropriate and high quality. When this is verified, the service is approved. If the service is not approved, an explanation is provided to let the patient and doctor know why the decision was made. Specific resources are also provided so that the evidence that underlies the decision is readily available. If the patient or physician disagrees with the decision, simple processes exist to submit more information or appeal the decision. This process usually results in the patient receiving the safest, highest-quality care that is evidence-based and effective." Courtesy of HEALTHLink article Containing Costs
Best Practices in UM…
Consistent use of UM Review for every patient
Highly trained and educated staff on documentation processes
Use data for appeals, including Conflict of Interest documentation
Proven success ensuring quality of care and cost containment
Review lost appeals for internal process improvement
Overall, utilization management helps ensure that a healthcare system is reducing denied claims, is channelling patients to a preferred provider, and is providing the proper type of care to its patients.
Patient Care And Cost Containment: Enter IROs
Independent Review Organizations, or IROs, are the organizations that typically provide the review services because they can provide much needed objectivity. The IROs are an integral player and liaison between the providers and the payers, who have very different needs and expectations. IROs have the tough job of abiding by and staying aware of both federal and local standards.care and cost containment
IROs assist in the process of reviewing services for medical necessity and appropriateness. The goal is always to analyze if the documentation provided by the physician supports the treatment the patient received. Concerns about payments being made when they should not have been are on the forefront of the insurers minds, but then to there are also occasions where it's possible a hospital may, in fact, have been underpaid, and so the tug-of-war could fall to either side. It is because of these conflicting pay-offs that an external or independent review is needed. There can't be a conflict of interest when it comes to review of the patient charts to assess if the treatment- and thus, the payment- was truly justified.