improving the patient/member experience. CLICK
HERE
to learn more about how BHM helps your organization curb costs while growing revenue.

---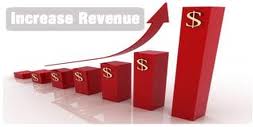 Payers and providers connect, both formally and informally, through the reimbursement process. In past times, the relationships were stormy. Today, market forces push the need for better understanding of margin defense and revenue cycle performance. Streamlining internal operations addresses many of these new market demands. For example, patients demand higher value for care pushing more review of claims which push greater need for consistent documentation.
Hospitals and health systems have seen healthy margins the past few years despite reimbursement cuts because they focused on the cost side. Over that time, revenue cycle performance has lagged across a few key performance areas and the cost to achieve even flat performance has risen. Because of the focus on cost over revenue cycle performance, the average 350-bed hospital has an overlooked opportunity of up to $22 million in revenue capture, Advisory Board analysis shows and announced in a recent press release.
Improving revenue cycle performance to decrease missed revenue opportunity means responding to four market forces.
"From top-performing revenue cycle organizations to the bottom quartile, critical benchmarks have been either stagnant or steadily sliding since 2011 and need a strategic overhaul," said James Green, National Partner, Consulting at Advisory Board.
Four Market Forces Challenge Margin Defense
Increased patient consumerism driven by higher financial obligations
Aggressive commercial denials and more complex payer contracts
Physician engagement on documentation given demands on the acute care and medical group enterprises
Poorly executed integrations that waste potential economies of scale
"Many hospitals and health systems have an opportunity to rise from median to top-quartile revenue cycle performance across four key metrics," said Jim Lazarus, National Partner, Technology at Advisory Board, referring to denial write offs, bad debt, cost to collect, and contract yield.
Four Forces Challenge Revenue Cycle Performance
Payers are scrutinizing more claims

Increased denials mean commercial contracts no longer provide the growing margins that used to offset lower Medicare and Medicaid reimbursement for many hospitals. Hospitals are losing, on average, five percentage points of their margin to underpayments, denials, and suboptimal contract negotiations, Advisory Board analysis indicates.

Patient obligations are neutralizing coverage gains

While insurance coverage has increased, so has bad debt. From 2008 to 2015, U.S. workers with deductibles greater than 

$2,000

 grew from 5.0% to 19.0%, Kaiser Family Foundation surveys showed, and this trend shows no sign of slowing down. Over that time, the portion of patient obligations being written off as bad debt rose from 0.9% to 4.4%, according to Advisory Board analysis.

MACRA is adding new performance burdens

The Medicare and Chip Reauthorization Act (MACRA) includes significant financial penalties not only for poor quality and cost performance, but also for insufficient reporting. The need for resources to quickly meet documentation performance standards to minimize revenue at risk continues increasing.

Payer, Patient, and Physician forces are driving consolidation

More holistic integration should transform the revenue cycle from a cost center to a value generator. This integration should include a value-added shared services organization that provides a common business intelligence platform across entities and service lines system-wide, the ability to generate a single patient bill for all physician and hospital services, and the use of integrated coders to drive further understanding and coding accuracy.
Margin Defense and Revenue Cycle Performance leech dollars from improving the patient/member experience. CLICK HERE to learn more about how BHM helps your organization curb costs while growing revenue.