---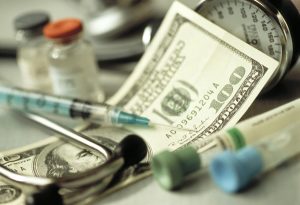 States have broad authority to influence and regulate the prescribing and dispensing of prescription drugs and do so in a variety of ways. CDC provides data and resources to equip and inform states about putting into practice strategies that help prevent high-risk prescribing and improve treatment for battles against opioid addiction.
Battles Against Opioid Addiction
To help prevent prescription drug overdose, states can advance the following promising strategies to ensure the health and wellbeing of their residents.
Consider ways to increase use of prescription drug monitoring programs, which are state-run databases that track prescriptions for controlled substances and can help improve opioid pain reliever prescribing, inform clinical practice, and protect patients at risk.
Consider policy options relating to pain clinics to reduce prescribing practices that are risky to patients.
Evaluate state data and programs and consider ways to assess Medicaid, workers' compensation programs, and state-run health plans to detect and address inappropriate prescribing of opioid pain relievers, such as through use of prior authorization, drug utilization review, and patient review and restriction programs.
Increase access to substance abuse treatment services, including Medication-Assisted Treatment (MAT), for opioid addiction.
Identify opportunities to expand first responder access to naloxone, a drug used to reverse overdose.
Promote and support the use of the CDC Guideline for Prescribing Opioids for Chronic Pain.
Help local jurisdictions to put these effective practices to work in communities where drug addiction is common.
The Centers for Disease Control and Prevention (CDC) is awarding more than $28.6 million in additional funding to 44 states and the District of Columbia to support their responses to the opioid overdose epidemic. The funds will be used to strengthen prevention efforts and better track opioid-related overdoses. This builds upon the July 2017 announcement that CDC was providing $12 million to states to support overdose prevention activities.
"One piece of HHS's five-point strategy for combating the opioid crisis is improving our understanding of the epidemic through better public health data," said Health and Human Services Secretary Tom Price, M.D. "The expansion of these CDC programs, made possible by legislation President Trump signed earlier this year, is an important piece of our commitment to helping states combat the scourge of opioid addiction and overdose."
The expanded funding is part of the Department of Health and Human Services' five-point strategy to fight the opioid epidemic by:
Improving access to prevention, treatment, and recovery services, including the full range of medication-assisted treatments;
Targeting availability and distribution of overdose-reversing drugs;
Strengthening our understanding of the crisis through better public health data and reporting;
Providing support for cutting edge research on pain and addiction; and
Advancing better practices for pain management.
The CDC Guideline for Prescribing Opioids for Chronic Pain includes recommendations such as:
Use opioids only when benefits are likely to outweigh risks.
Start with the lowest effective dose of immediate-release opioids. For acute pain, prescribe only the number of days that the pain is expected to be severe enough to require opioids.
Reassess benefits and risks if considering dose increases.
Use state-based prescription drug monitoring programs (PDMPs) which help identify patients at risk of addiction or overdose.
For payers, understanding how the CDC is understanding how the CDC is funding state battles against opioid addiction and overdose means significant health improvement for all members. Click HERE and discuss how BHM helps track claims data for payers.