---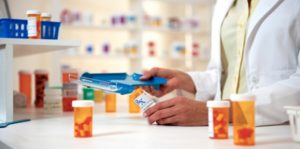 CMS has released new resources describing how states can leverage Medicaid services and health IT tools to support beneficiaries battling opioid addiction.
Enhancing Medicaid Technology  
The opioid technology guidance advises states on which funding authorities may support health information technology efforts that could be used for the prevention and treatment of negative opioid outcomes.
The guidance falls in line with the President's Commission on Combating Drug Addiction and the Opioid Crisis final report released on November 1, 2017. Specifically, this report singles out telemedicine and prescription monitoring tools as useful in the effort to combat the opioid crisis.
States may access enhanced federal funding to integrate innovative substance abuse treatment in areas facing provider shortages, particularly in rural areas, such as virtual treatment centers or remote counseling, into Medicaid care coordination technologies. The letter also describes how states can draw federal support for shared electronic care plans, which allows patients and providers to view and update a shared care plan describing goals for pain management regimens and counseling, and could complement Medication Assisted Therapy (MAT).
Addressing Neonatal Abstinence Syndrome 
Medicaid services can play a critical role in helping ensure access to treatment for these vulnerable infants who have Neonatal Abstinence Syndrome (NAS). Neonatal Abstinence Syndrome (NAS) is a postnatal drug withdrawal syndrome that occurs primarily among opioid-exposed infants shortly after birth.  Experts consider NAS to be an expected and treatable result of women's prenatal opioid or other substance use, although long term ramifications for the infants are still unknown.  As of 2012, there was an average of one infant born with NAS every 25 minutes in the United States and roughly 80 percent of infants treated for NAS receive their care through Medicaid.
The organization released an Informational Bulletin to guide states on how to cover critical treatment services for Medicaid eligible infants with Neonatal Abstinence Syndrome (NAS), a postnatal drug withdrawal syndrome occurring primarily among babies exposed to opioids during gestation or shortly after birth.
One in twenty-five infants in the US are born with the condition, and 80 percent of those children receive care through Medicaid.
NAS is a treatable result of a women's prenatal opioid or other substance abuse. Appropriate treatment, which can occur in the hospital and in other settings, can help affected infants lead healthier lives.
CMS noted that it is important for states to engage mothers and care-givers in the infant's care and ensure that they use intervention methods such as swaddling and skin-to-skin contact.
States could also aim to cover initial or ongoing substance use disorder treatment services for Medicaid-eligible mothers and fathers alongside NAS treatment services. Offering immediate treatment for both infants and their caregivers provides them with the best chance for positive long-term outcomes.
CMS expects that supplemental information will help states leverage Medicaid services and provide support for beneficiaries struggling with opioid addiction. Click HERE and discuss how BHM prepares your organization for the future.