---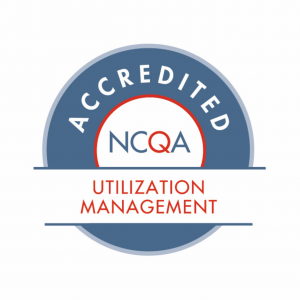 TAMPA, FL. BHM Healthcare Solutions, Inc., (BHM), a leading supplier of behavioral health and medical review services, announced it received accreditation by the National Committee for Quality Assurance (NCQA) in Utilization Management (UM). NCQA UM Accreditation reduces duplicative oversight and inefficient gathering of information by organizations.
By achieving this status, BHM demonstrated a comprehensive commitment to quality care, improved processes, and better patient outcomes.
NCQA Accreditation is governed by the Standards for Accreditation in Utilization Management and the Standards for Accreditation in Credentialing, developed with the assistance of representatives from the Standards Committee, the Review Oversight Committee, and input from other organizations.
"Achieving Utilization Management accreditation from NCQA demonstrates that BHM Healthcare Solutions has the systems, processes, and personnel in place to conduct utilization management in accordance with the strictest quality standards," said Margaret E. O'Kane, President of NCQA.
LINK to NCQA UM Accreditation certificate
About NCQA
NCQA is a private, nonprofit organization dedicated to improving health care quality. NCQA accredits and certifies a wide range of health care organizations. It also recognizes clinicians and practices in key areas of performance. NCQA's Healthcare Effectiveness Data and Information Set (HEDIS®) is the most widely used performance measurement tool in health care. NCQA's website (ncqa.org) contains information to help consumers, employers and others make more-informed health care choices. NCQA can be found online at ncqa.org, on Twitter @ncqa, on Facebook at facebook.com/NCQA.org/ and on LinkedIn at linkedin.com/company/ncqa.
About BHM Healthcare Solutions, Inc. (www.bhmpc.com)
BHM's purpose, cause, and passion centers on delivering accurate, on-time behavioral health and medical reviews and determinations to health plans, health systems, providers, ACOs, TPAs, workers' compensation, and other insurers nationally. BHM offers independent expertise evaluating reviews based on relevant medical necessity criteria, accepted evidence-based practices, and national, state, or local regulatory guidelines. On Twitter @BHMHealthcare 
BHM receives NCQA UM accreditation. BHM is proud to play a key role for our clients through our claims review services. Click HERE and discuss how BHM helps payers succeed.