CLICK
HERE
 and let us show how BHM's economically maintain turn-around times and accuracy for new members.

drug prices  drug prices



---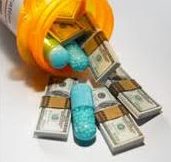 UnitedHealthcare introduced a new program Oct. 29 that incentivizes members to choose less expensive prescription drugs.
Under the program, called My ScriptRewards, UnitedHealthcare will give up to $500 in prepaid debit cards to members who achieve cost savings when they complete the following: ask their physician about lower-cost regimens, fill an eligible prescription, activate My ScriptRewards, receive the first $250 gift card and continue the medication for six months to get the remaining $250 gift card.
My ScriptRewards will first only consider select antivirals used to treat HIV. Two days following the news, Gilead Sciences — which has a large HIV treatment business — saw its shares fall 6 percent. RBC Capital Markets analyst Brian Abrahams told MarketWatch the decline was an "overreaction."
Still, UnitedHealthcare said while "there are several HIV treatment regimens recommended by the Department of Health and Human Services … the cost among them can vary significantly. Through My ScriptRewards, plan participants can receive certain guideline-recommended HIV medications with proven effectiveness for no cost at the time of purchase."
UnitedHealthcare members with fully insured employer-based benefit plans can enroll in My ScriptRewards now. Self-insured customers can gain access to the program in November 2018, and UnitedHealthcare plans to expand the benefit to other high-cost specialty drugs.
Increasing costs for prescriptions is creating a long-term financial impact on Medicare Part D and its beneficiaries. Can your claims review resources maximize the turn around time needed for complex claims? CLICK HERE and let us show how BHM's economically maintain turn-around times and accuracy for new members.