to find out how BHM helps support payers
---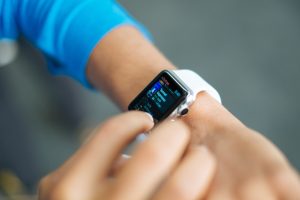 A UW-Madison School of Nursing professor is using fitness trackers to monitor nurse movement in hospitals and reveal what causes nurse fatigue during hospital shifts.
Linsey Steege, PhD, a human factors engineer and UW-Madison nursing professor, became interested in improving how health systems support nurses so they can provide the highest quality patient care.
"[But] when I looked around, there was a lot of research on physical fatigue [and] sleep deprivation for medical residents, but much less on how nursing work is contributing to fatigue and how fatigue is contributing to stress, burnout, and worst of all, medical error," she said.
Although Dr. Steege's research involves some direct nurse feedback during shifts, her study primarily involves passive data collection through Fitbit activity trackers.
The nurses in the study wear the trackers, which record steps, heart rate and sleep information. Dr. Steege then analyzes this data to find how work demands affect fatigue levels.
The goal is to collect as much information about nurses' work environment and how they interact with it to see what factors contribute to fatigue, when these factors are most problematic during a hospital shift and how much fatigue is too much.
Dr. Steege eventually wants to help health systems develop staffing policies and schedules that recognize what causes fatigue and minimize its effect on nurses and patients.
"If health systems do not account for the burden of fatigue on their nurses, medical errors and turnover will both increase, along with cost," Dr. Steege said.
According to recent studies, fitness tracking such as wearables increase physical activity for the long-term in wellness programs while wearables monitor chronic conditions. Health plans encourage wearables, so why don't more plans include wearables? Wellness programs help members develop healthy habits leading to lower expense pressures for chronic health issues for members and payers. Click HERE to find out how BHM helps support payers.