---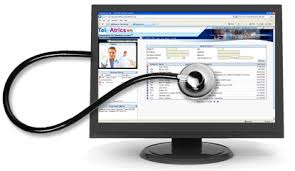 Patients who used telemedicine to check in with providers after vascular surgery demonstrated higher care satisfaction than peers discharged under normal care processes, according to a study published in Annals of Vascular Surgery.
For the study, researchers examined the outcomes and recovery process of 30 vascular surgery patients in Appalachia who all had surgical incisions in their groins. Sixteen patients received tablets with telemedicine capabilities that transmitted data to nurse care managers, along with a home monitoring kit that included thermometers, blood pressure cuffs, scales and pulse oximeters. Care managers logged into the telemedicine platform to review patient data, identify abnormalities and intervene accordingly.
The other 14 patients received routine discharge instructions, but no monitoring equipment or tablet.
Researchers did not identify significant differences in readmission or wound infection rates between the two groups after 30 days, which they attributed to the study's small sample size. However, patients who used telemedicine had higher scores for physical function and mental health. They also demonstrated a higher level of satisfaction with their care. Ninety-one percent of patients gave the telemedicine app a four or five rating on a five-point scale for ease of use.
Payers and providers have shed fears about the deployment of services. In addition to improving and expanding patient service, the vast financial benefits makes telemedicine consults a makes payers eager to gather more research on closing the telehealth gap. Click HERE to discuss how BHM helps payers integrate evidence-based best practices.