[Tampa, FL, 6/12/2023] – BHM Healthcare Solutions, Inc., a leading provider of case review expertise, institutional accreditation, software, and consulting services support focused on improving patient care, today announced BHM's Peer Reviewer System™ (PRS) has earned certified status by HITRUST for information security.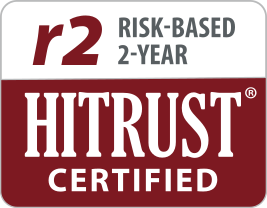 HITRUST Risk-based, 2-year (r2) Certified status demonstrates that BHM's Peer Reviewer System™ (PRS) has met demanding regulatory compliance and industry-defined requirements and is appropriately managing risk. This achievement places BHM Healthcare Solutions, Inc., in an elite group of organizations worldwide that have earned this certification. By including federal and state regulations, standards, and frameworks, and incorporating a risk-based approach, the Assurance Program helps organizations address security and data protection challenges through a comprehensive and flexible framework of prescriptive and scalable security controls.
BHM Achieves HITRUST
Eric Rosenberg, President and CEO of BHM Healthcare Solutions, expressed that healthcare organizations like ours face ongoing pressure to tackle present and future risks while fulfilling intricate obligations concerning compliance, safeguarding information, and ensuring privacy. He further stated that we take pride in showcasing our commitment to data protection and information security by successfully obtaining the demanding HITRUST Risk-based Certification, which spans two years.
HITRUST Certification is globally recognized as validation that information security and privacy controls are effective and compliant with various regulations. HITRUST Certification is considered the gold standard because of the comprehensiveness and applicability of the control requirements, depth of the assurance process, and level of oversight that ensures accuracy," said Jeremy Huval, Chief Innovation Officer, HITRUST. "Individually, each element exceeds most other programs, and collectively they make HITRUST Certification the most comprehensive, transparent, consistent, and highest quality assessment available."
About BHM Healthcare Solutions, Inc. (www.bhmpc.com) BHM provides behavioral health and medical review services, performance improvement consulting, and software to health plans, providers, and workers' compensation organizations nationally. CLICK HERE to contact BHM