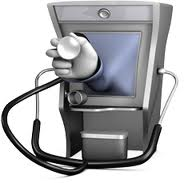 What's better than knowing you can connect a provider with a patient even when that patient lives in the most rural of places? Telemedicine is an innovative and resourceful communication tool that integrates communications with modern day electronics allowing for the provider and patient to be in different locations during scheduled appointments. Products such as real time audio/video, email and smart phones are just some of the products being used in this delivery of services. The term telehealth which also encompasses telemedicine is a broader definition of remote healthcare that can include non clinical usage such as continuing education and training for providers to support healthcare services.
What is Telemedicine/Telehealth currently being used for?
Primary Care and Specialist referral services may consist of a consultation with a patient or a specialist that is assisting the primary care provider with a diagnosis. The consultation could take place through live face to face audio/visual or transmission of diagnostic images.
In Home Telehealth uses devices to collect and send data to Home Health agencies or a testing center. The testing conducted might include weight, blood pressure, glucose or heart monitoring. This service can help assist with keeping a patient home bound instead of needing to reside at a nursing facility.
Store and Forward encompasses some of what we talked about above. This term is used for sending documents and digital images such as X-rays, MRI's, photos and video exam clips. Store and Forward is used frequently in radiology, dermatology and ophthalmology.
Continuing Medical Education is incorporated into telehealth by allowing providers to obtain CEUs in various clinical areas without ever having to leave the office. As you have seen the term telehealth encompasses a wide range of usage.
How is Telemedicine/Telehealth reimbursed?
Medicaid coverage fluctuates widely from state to state as well as patient by patient due to the vast array of combo coverage policies however; all states allow reimbursement to some degree for physician services that may present in any of the aforementioned areas. Medicaid restrictions for telehealth include but are not limited to service coverage, distance requirements, eligible patient populations, health care providers, authorized technologies, and patient consent. 
Medicare covers beneficiaries living in rural areas. Rural areas are considered when the originating site (where the patient is) is in a Health Professional Shortage Area (HPSA). The originating site cannot be the patients' home but instead must be a medical facility. These areas are defined by HRSA and the Census Bureau. Physicians will be covered for their service using live face to face video as long as the patient is present.
Private Insurance is currently covering telehealth in twenty states as well the District of Columbia. These states require that private insurers cover Telehealth the same as they cover in-person services. However, telehealth coverage for private insurance continues to expand in the other states as the recognition and need for this service continues.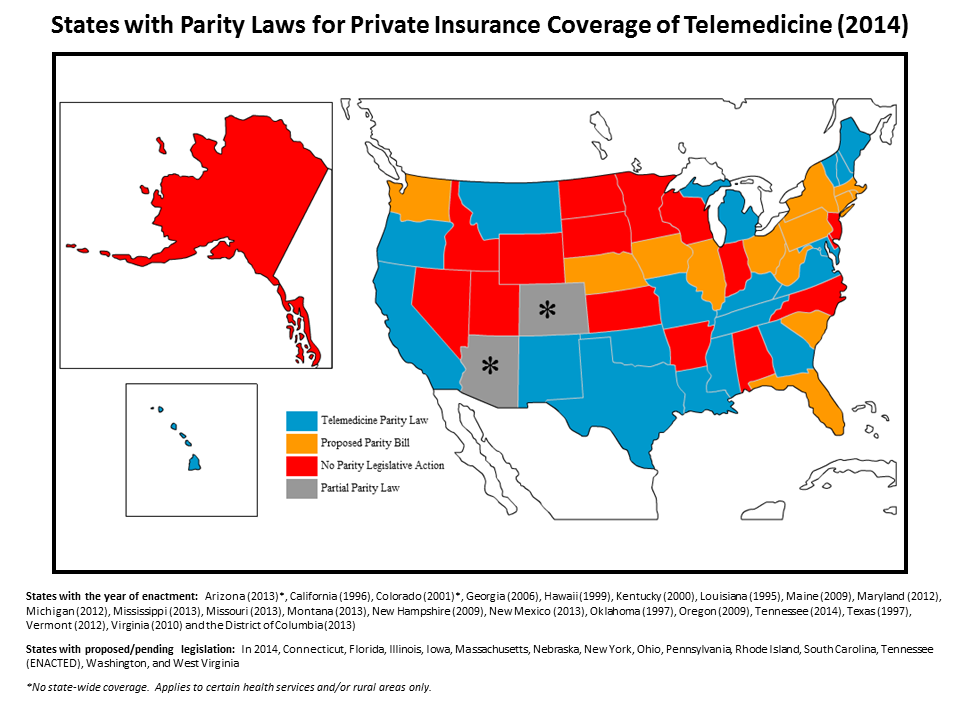 Visit the American Telemedicine Association at www.americantelemed.org for a thorough list of reimbursement details broken down state by state
About BHM Healthcare Solutions – www.bhmpc.com
BHM is a healthcare management consulting firm whose specialty is optimizing profitability while improving care in a variety of health care settings. BHM has worked both nationally and internationally with managed care organizations, providers, hospitals, and insurers. In addition to this BHM offers a wide breadth of services ranging including healthcare transformation assistance, strategic planning and organizational analysis, accreditation consulting, healthcare financial analysis, physician advisor/peer review, and organizational development.
Contact Us : results@bhmpc.com, 1-888-831-1171