Population Health: Moving Toward Value Based Purchasing
As we continued to move toward value based purchasing, healthcare as an industry is becoming more and more focused on population health metrics. Instead of looking at smaller patient populations and sample sizes, industry researchers and leaders are casting a wider net these days, hoping to capture larger data samples and establish benchmarks for the move away from current payment models.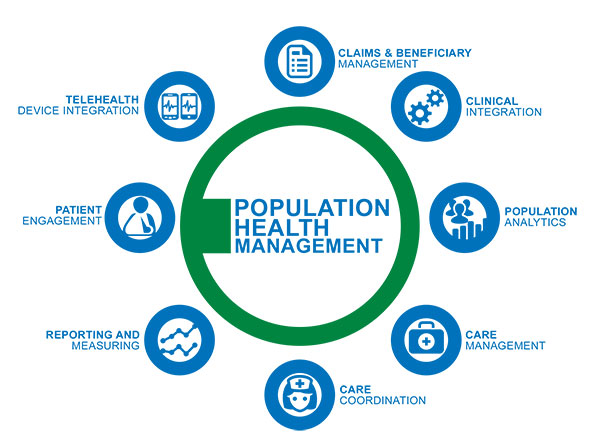 Thinking Big
The shift to population level thinking is not without its challenges: looking at larger cross sections of the patient population means the potential for overwhelming amounts of data. The gathering of data is considerably easier than the analysis, which is why many healthcare organizations are finding the need to integrate new technology into their practices, both for tracking and analyzing patient data.
Integrating Tech
This integration of technology has been a long time coming, and in small ways has been a constant evolution over the last several decades. But with the move to value based care, it's no longer an option, but a necessity. Not everyone is chomping at the bit to make the changes, however.
Hospitals and healthcare organizations nationwide cite physician attitudes toward these new practices as one of the major challenges to completing implementation: doctors don't want change, especially not where payment models are concerned. As it stands at present, the move toward value based purchasing means that payment will be tied more closely to the quality of care, and penalties for instances of reimbursement will continue to rise.
Care Coordination
By using the data gathered through population health measures, the hope is that there will be a better understanding of what's needed to promote better coordination of care, which is of particular importance to patients with many complex conditions that require higher than average utilization of healthcare services; behavior that would, potentially, get their physicians "flagged" for financial penalties.
Follow-up and Readmits
Another issue being tackled through population health data is patient adherence and follow-up. What are the barriers to treatment? Why aren't patients taking their meds or completing treatment as prescribed? If these behaviors can be linked back to higher utilization of emergency room services or readmittances, healthcare organizations will be one step closer to rectifying it and improving quality of care overall.
From Theory to Practice
For many years the idea of collecting and using population health data has been more of an academic theory than a practice, but with this enormous shift in thinking within the industry, the time has come for these ideas to fully bloom into practice. It hasn't been easy: each year, more and more payments will be directly tied to value based contracts, meaning that a need for keen understanding and awareness of the influence of population health data will rise in kind.
Saving money, a task always on the mind of providers, will be inextricably linked to readmittances and the penalties associated with them and the challenge will be thus: how can providers keep treating patients with complex conditions that are likely to be readmitted while avoiding the associated financial jab of seeing them land in the hospital once again?
What's the answer?
Is the answer better care coordination? New treatments? Patient data tracking and analysis? New medications? It's not clear, but chances are, it's a combination of all of these factors packaged together with accountability.
Patient follow-up will continue to be a priority, but since a vast majority of the data will need to be looked at longitudinally in order to fully gauge its impact, only time will tell if it's also the solution to the ongoing challenges presented by population health management.