According to a 2015 report, more than 24% of users of EHR systems say that their current systems are "too faulty or cumbersome." This trend in EHR dissatisfaction seems to be on the rise, too.
So what's causing the exodus from traditional systems?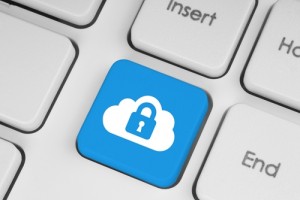 Ease of Use
Many physicians who work closely with a healthcare provider's EHR system noted that they were not easy to use. Because of their lacking functionality, this is one of the top reasons providers are now looking to replace their old systems. What's worse: Another study found that because these systems aren't what they need to be, physicians lost 78 minutes a day or 6.5 hours per week.
In an industry that's seeing a huge influx of patients and have even higher demands placed on their working hours, can they afford to lose such a substantial block of time?
Company Buy-Outs
Another issue for EHR systems is their lack of staying power. Whether companies are lost to buy-out or are merged with a larger entity, some organizations are paying the price of these changes–and so are their systems.
Smarter Shoppers
As users become more aware of how to use the technology (and can better identify what they'd like in an EHR system), they become smarter shoppers–looking for a new option to replace an older system that's no longer meeting their needs. Just look at these stats from the aforementioned study:
Of the users surveyed,
59.4 percent said they lost time after moving to an EHR from paper
63.9 percent said note writing took longer with an EHR
33.9 percent said it took longer to review EHR charts than paper
32.2 percent were slower to read other clinicians' notes
That leaves a lot to be desired, don't you think?
Lost Money
Poorly functioning EHR systems not only make physicians lose money, but they result in lost income, too. The average physician lost almost $44,000 over five years after implementing an EHR, according to research published in Health Affairs. Just 27% of physicians in that study achieved a five-year positive return on investment.
Rising Trend of Unhappiness
More information from a survey conducted to study EHR recommendations found the trend of dissatisfaction to be on the rise:
The percentage of clinicians who would not recommend their EHR to a colleague increased from 24% in 2010 to 39% in 2012.
Clinicians who were "very satisfied" with the ability for their EHR to improve care dropped by 6% compared to 2010 while those who were "very dissatisfied" increased 10%.
34% of users were "very dissatisfied" with the ability of their EHR to decrease workload — an increase from 19 percent in 2010.
In the future, EHRs will need to work closely with the users to determine how these systems can improve–and be implemented more successfully.