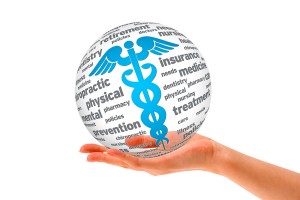 Gwen Roberts, Senior Vice President of BHM Healthcare Solutions, Inc. was recently interviewed by PracticeSuite as part of their Expert Interview Series. The interview focuses on healthcare transformation, a key area of services provided by BHM, and a term utilized to generally fit a large number of healthcare movements which are taking place in response to the implementation of the Patient Protection and Affordable Care Act, also known as the ACA.
As Mrs. Roberts states in the interview, healthcare transformation is important to understand "For survival, revenue growth and success to maintain currency in the dynamic world of healthcare."  The interview further explores what it means to be a Managed Care Organization (MCO) and Accountable Care Organization (ACO) and why it is critical to understand these healthcare delivery concepts in light of the changing operational models of healthcare delivery.  For more detailed information, please be sure to check out the entire PracticeSuite interview here
Of course BHM and its team of consultants have long had their eyes on what transformations in healthcare will mean in the industry, and how they will specifically impact large healthcare delivery systems, government agencies, providers, patients, and communities.  While Healthcare Reform as a buzzword for the public has died down a bit, in the healthcare industry seeing how the implementation of early reform measures are panning out is something that is still very critical and relevant.  The rise of both Managed Care Organizations and Accountable Care Organizations has been ongoing, and early results as to just how effective and impactful these models are on the cost and quality of care are just beginning to come in.
Upcoming emphasis of healthcare transformation as a whole is also giving rise to critical elements as they relate to the shift in a fee for service to a value based reimbursement model, and big data is entering the ring in terms of seeing how technology can be utilized to manage patient population health on a scale larger than ever before.  As such BHM is working on putting together some upcoming articles, tools, and research pieces which will explore the new trends in healthcare transformation and how they apply to improving both the delivery of high quality care, and driving down the overall cost of healthcare delivery.
In the meantime, we hope you will take the time to explore the topics covered by Gwen Roberts on the PracticeSuite site, and let us know what you think.  It was a pleasure to work with PracticeSuite author Michael Sculley, and the entire PracticeSuite team to bring renewed awareness to the ongoing changes in healthcare and the future of what healthcare transformation will bring.